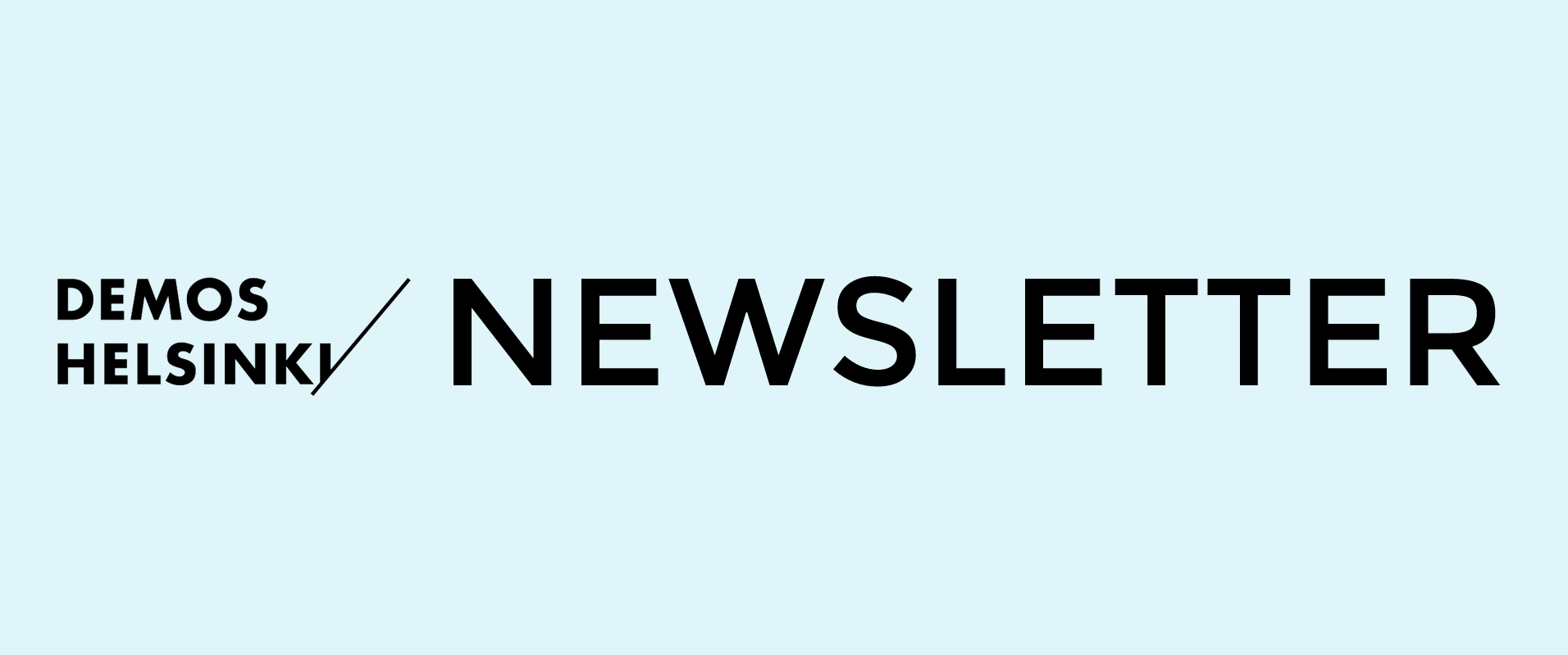 THE LATEST THINKING FROM THE NORDIC THINK TANK
This is Demos Helsinki's bulletin on the thoughts and ideas shaping our futures. This month we look at where cleantech is heading next, and why it's a very Nordic phenomenon.
CLEANTECH IS DEAD. LONG LIVE THE (CONSUMER) CLEANTECH
We asked leading economists to have a look at cleantech markets. What makes Finnish cleantech so special and why is consumer cleantech one of the fastest-growing new fields of business?
GET NAKED WITH NEARABLES
A new, calmer world is emerging in the next five years. When most objects and services have a name and a means for communication, we will not need smart phones or wearables.
SMARTUPS AND DISRUPTION
Only 5% of CEOs say climate change is the next big thing to affect business. At the same time numerous high-growth 'smartups' are disrupting "unsustainable markets" in everything from food to transportation.
10 INNOVATIONS THAT COULD SOLVE CLIMATE CHANGE
ENERGY BEHAVIOUR CHANGE HACKATHON
There's only so much you can do with technology; could we hack energy consumption behaviour too? We put a behavioural scientist, energy expert and coder in the same room.
TESLA'S POWERWALL TAKES US TO THE NEXT LEVEL
Tesla is sneakily positioning itself as a platform for internet of things innovation. Here are 3 reasons why Tesla's Powerwall is more significant than you think.