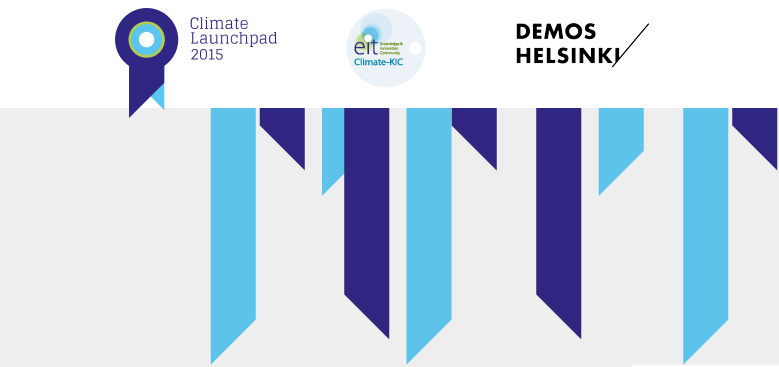 Europe's largest cleantech business idea competition, Climate LaunchPad 2015, kicks off its second edition!
Students, start-ups and entrepreneurs are invited to submit their cleantech ideas. All entries are judged on their impact on climate change, their growth potential and on skills and enthusiasm. The most promising entries gain access to Climate-KIC's Accelerator programme, geared at growing big cleantech ideas into strong businesses. The competition is now open for entries in 23 countries: http://climatelaunchpad.org/application-form/ The deadline for Finnish entries is 13 April.
Climate Launchpad is organised in Finland by Climate-KIC in partnership with Demos Helsinki and Aalto University. The competition's Finnish leg is part of Peloton Club.
Facebook:
www.facebook.com/climatelaunchpad
www.facebook.com/ClimateKIC
Twitter:
@ClimateLaunch
@ClimateKIC