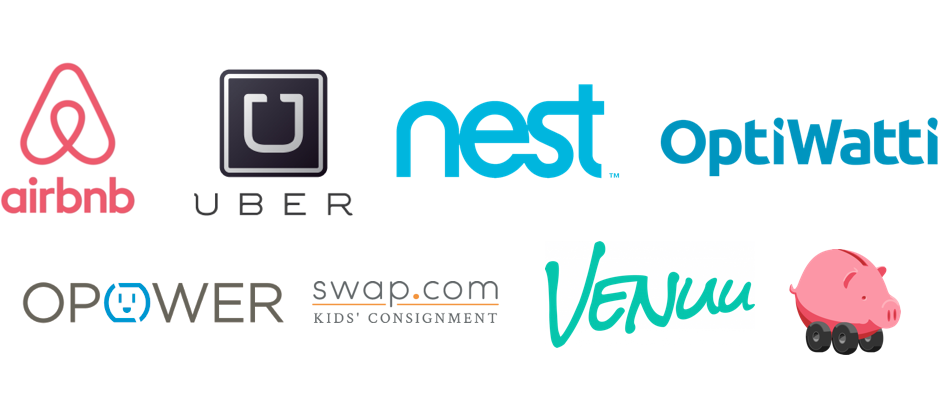 As natural resources become scarcer, giant companies of the old guard are in trouble. At Flow Talks Even Heggernes from Airbnb, Minister of the Environment Ville Niinistö, Marko Ahtisaari from MIT Media Lab, and Tero Ojanperä from Vision+ shed light on how resource scarcity next turns to transform consumer markets.
We stuff our cupboards full of useless junk, till sorting it all out feels like an insuperable task. What if you could just throw it all into a cardboard box, send them on, and even receive money for it? This is the central idea of the Finnish-funded company Swap.com that operates in the United States. In this updated version of a recycling centre all items are evaluated, catalogued and photographed into an online store, where users can buy them with a fraction of the price of a new product.
Swap.com is a smartup, or a startup that makes smarter use of existing resources, and hence reduces people's dependency on resource consumption. Today's biggest startups, the flat share business and world's most ecological hotel Airbnb, taxi service provider Uber, thermostat company Nest, and Opower all fit this definition. Alongside Swap.com, examples of Finnish smartups include Optiwatti, PiggyBaggy, and Venuu.fi.
There is a considerable demand for these kinds of smart solutions that arises from both economic and personal motives. While traditional trade fares badly, the exponentially growing global middle class is thirsty for new services to organise housing, transportation, and perhaps make a little pocket money. This is why companies like Airbnb and Uber hoard an unforeseen amount of capital on each round of investments.
At Flow Talks the Airbnb Country Manager for the Nordics and the Netherlands Even Heggernes pointed out, that as the company's business model is based on the smarter use of resources, the customers change the world whether they plan to or not: "According to our study for example in London half of the Airbnb users earn less than the average salary. Many work in the creative sector and use flat sharing to fund the pursuit of their dream. In this way even the most selfish Airbnb user ebds up changing the world as a side product."
The services of Airbnb and other smartups centre around housing, transportation and food, since these activities use up the most natural resources and the majority of peoples' incomes. In sharing services, understanding the behaviour of communities is key, according to Marko Ahtisaari from MIT Media Lab. The best new companies are no longer formed around a product, but around the surrounding community and its habits. The best way to develop services is to experiment and not spend too much time planning: "We are a nation of planners. We'd get a lot more done by experimenting and doing."
According to Heggernes ridesharing services and flat sharing have proven successful concepts because one can earn a reasonable amount of money from them. The next step is to figure out how to get people to share things without the promise of such a carrot. The monthly revenue from renting out a screw driver is unlikely to be more than ten Euros.
Maybe growth could also be found in smaller services that spring from local communities. Ahtisaari challenged us to ponder why the place of manufacture is an important marketing tool for quality food or quality items, but not for software or services. "I see a bright future for services and software that feel like they've been made "here"," he said. The Finnish Restaurant Day where anyone can set up their own restaurant for a day, or the Kutsuplus ride service feel special for the people of Helsinki, because they have originally been designed in and for Helsinki. Yet this emotional tie does not make them non-transferable to other locations.
In addition to the sharing economy, the technologies developed around the internet of things that open up evermore interesting possibilities for smartups. Tero Ojanperä, the founder and CEO of the investment company Vision+, noted that OptiWatti, a concept that enables the remote control of electrically heated houses with a phone or a tablet, is a good example of this. No energy is wasted, and money is saved. "A good way to foresee which field will next be disrupted is to look at what people spend their money on. Image sharing is an old story."
"The field is ready for many kinds of startups. Legal barriers still abound, but are being taken down at a rapid pace," said the Minister of the Environment Ville Niinistö. "Helsinki has quickly grown into a startup centre, with concepts like Aalto and Slush springing up, and we have a reserve of ICT veterans with the know-how to come up with interesting stuff," Niinistö lists. "A good example from the public sector is Uusikaupunki that aims to reduce emissions, and that has recently managed to create 500 new jobs."
The charge of startups into markets is a relatively new, but not an unforeseeable phenomenon. The global scarcity of resources claims the first place on all recent megatrend listings. The question is about perhaps the greatest change shaping the operational environment of individuals and businesses. Companies are now frantically searching for means to shield themselves from it and exploit it. Global demand until now has best been identified and turned into innovations on the traditional cleantech industries, such as the process industry. Now the situation is changing, as cleantech startups are born in consumer markets. Old corporate giants find themselves in a new situation and have to swiftly adapt to the changing markets.
Lately there has been a lot of buzz around Airbnb and Uber. What fields will generate the next leading smartups? According to Ojanperä one can guess by a glance at wallet shares. In the Helsinki metropolis area people spend on average 1800€ on housing, transportation and food. This is a huge market, compared to the mobile industry for example, on which people spend only 40€ per month.
Why, then, have Finnish smartups not grown into a billion dollar business? "We don't believe that small can be big. Many globally successful business innovations like Google, Facebook and Supercell have started with very little," Ojanperä said.
Authors: Annina Huhtala (Kaskas Media), Maria Ritola (Demos Helsinki) ja Maria Ruuska (Kaskas Media)
THE FLOW TALKS TWITTER DIGEST
The Flow Talks event was organised by Demos Helsinki together with Slush and Flow Festival in Suvilahti, Helsinki on 8.8. A group of global big names from the world of startups, accelerators, developing communities and investors took the stage to share their views on the developments that are taking place in consumer markets. We curated the best bits from the Twitter feed:
"People ask, who is our closest rival? Our CEO Ryanin said it is the person who, right now in their living room, comes up with a more difficult problem, and a better solution to it than we have."
"The focus is now in web software, making use of existing platforms, and reaching people through applications and mobile technology."
"Successful startups improve industrial production one of its parts into these new consumer environments. The best innovations scale up fast. A good domestic example of a consumer-innovated solution is web journey planner. With small efforts the service has made the use of public transportation more efficient, and affected the targeting of resources."
"We need more people from media and business to the cleantech sector."
"Digitalisation disrupts all businesses and creates opportunities for smart business models."
"Develop products and services that feel like they are from 'here'."
"The funds of business angels now go into light service businesses that focus on air, water, and food production."
"People loved the Carrotmob, businesses loved it too. But that is not same thing as having a business model. That is the greatest lesson we learnt while trying to turn Carrotmob into scaleable business."
"Energy efficiency has traditionally belonged to the category of the "someone else's problems". Why not make it good business instead?"
"Story is everything a startup has, at least that is something we have now right in Zen Robotics"
"Smart energy startups are maybe less aggressive but more holistic in their approach than web startups."
"Sustainability shouldn't be another name for luxury. Instead, products that enable behaviour change will be soon became the core of sustainability and consumer cleantech."
This text forms part of the Demos Helsinki  article series on sustainable growth.