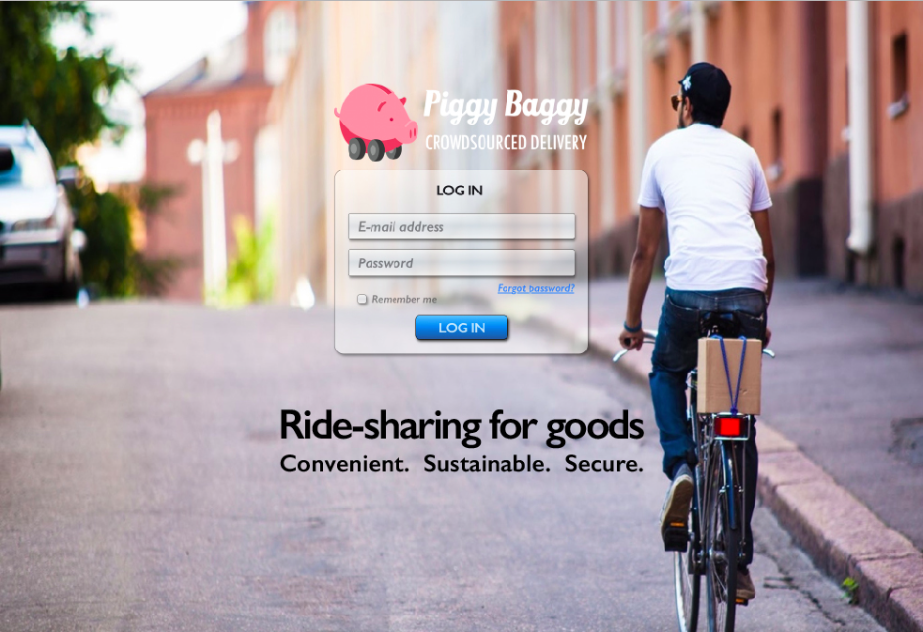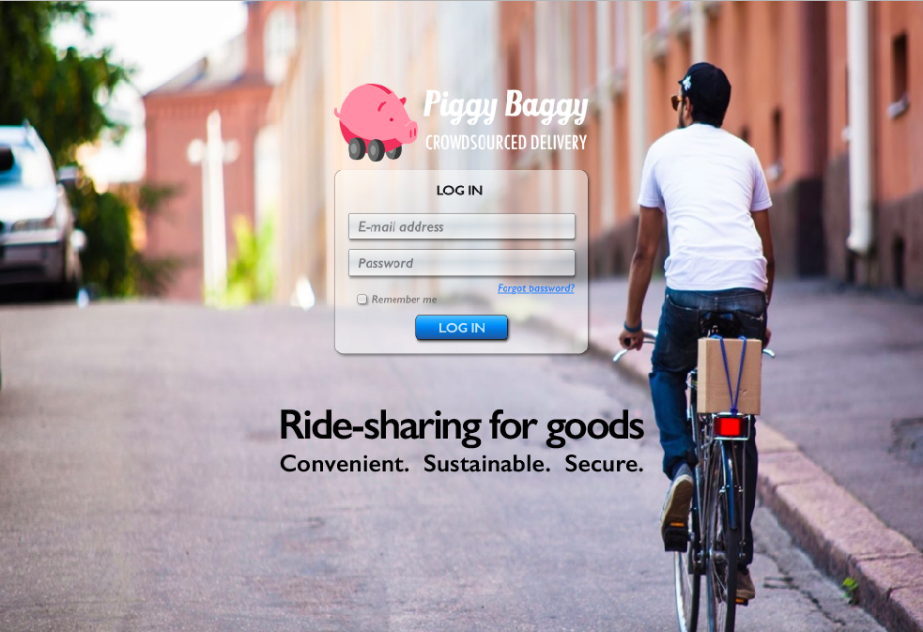 CoReorient, the company behind the PiggyBaggy crowdsourced delivery service that has been part of Demos Helsinki's Smart Retro project, has been selected as a finalist in the SXSW Eco Startup competition taking place on October 5-7, 2015 in Austin, TX.
The world-famous South by Southwest events have been organized since 1987. For example, the social media service Twitter has initially been launched at SXSW. South by Southwest is one of the model examples of the domestic Slush startup event. PiggyBaggy / CoReorient will be part of the world-famous event's Eco spinoff in its International category.
"We are fired up to be part of SXSW Eco. I am honored to pitch to an audience and to meet our current and possible future partners", says CoReorient CEO Harri Paloheimo.
CoReorient Ltd producing PiggyBaggy crowdsourced delivery service aims to make our society more sustainable and efficient by helping citizens, the public sector as well as other businesses improve their ways of working. PiggyBaggy is a ride-sharing based service where people transport each other's packages along their daily commute or shopping trips. PiggyBaggy partners with e-commerce and delivery companies for ecological, economical and socially sustainable solution.
CoReorient has received European Commission Horizon 2020 funding to create a European alternative to the Uber model. It's also a finalist nominee for the Nordic Council's Nature and Environment Prize 2015. The winner will be awarded in Reykjavik, Iceland on October 27, 2015.
SXSW Eco event creates a space for business leaders, investors, innovators and designers to drive economic, environmental and social change. This year's diverse program is around the following themes: Cities, Energy + Water, Policy, Corporate Social Responsibility, Communications, Design and Startup Central.
So far some companies from Finland have participated to the South by South West -events; i.e. movie Iron Sky and Ninchat producing tailored chat service for businesses. The main SXSW event's spin-off conference SXSW Eco celebrates now its fifth year. Until now there has not been participant companies from Finland in the SXSW Eco event.
"Each year, we are honored to spotlight the startups offering the most innovative new solutions to our social and environmental challenges," said Carolyn Harrold, SXSW Eco Head of Programming.
"This year's finalists are the most promising yet, and we look forward to the excitement they will bring to the conference and the change they will drive in the coming year."
For more info on PiggyBaggy: piggybaggy.com/en
For more information on the SXSW Eco event: sxsweco.com
For information on other SXSW Eco Startup Showcase Competition finalists: http://www.sxsweco.com/program/startup-showcase/finalists
For more information: Henni Ahvenlampi, Head of Marketing CoReorient / PiggyBaggy, + 358 45 601 0390, henni.ahvenlampi@piggybaggy.com