Published 28 April 2023 
The need for lifelong learning and continuous capacity building is paramount. Over the last few years, the transition to a sustainable future has increasingly started to determine the direction of society and the economy — most notably through investments in new technologies and real capital. However, how can we make these investments matter if we lack the skills to utilise and develop them?
In this publication, Demos Helsinki, Economic Research Institute Etla, the Finnish Institution for Education Research at the University of Jyväskylä, and the Finnish Environment Institute Syke, begin by exploring the impact of the sustainability transition on occupational and industrial structure and skills needs in the world of work. Then, we evaluate the current state of education and training and the evolution of training volumes against the potential impact of the sustainability transition. We conclude with a roadmap outlining the steps towards the skills needed for the sustainability transition.
The sustainability transition will affect all jobs, but only a few jobs are "new green jobs" that require entirely new education. In many jobs upskilling is enough. The transition happens in different phases as different sectors are at different maturity points. This means also the form and level of education are different at different time scales.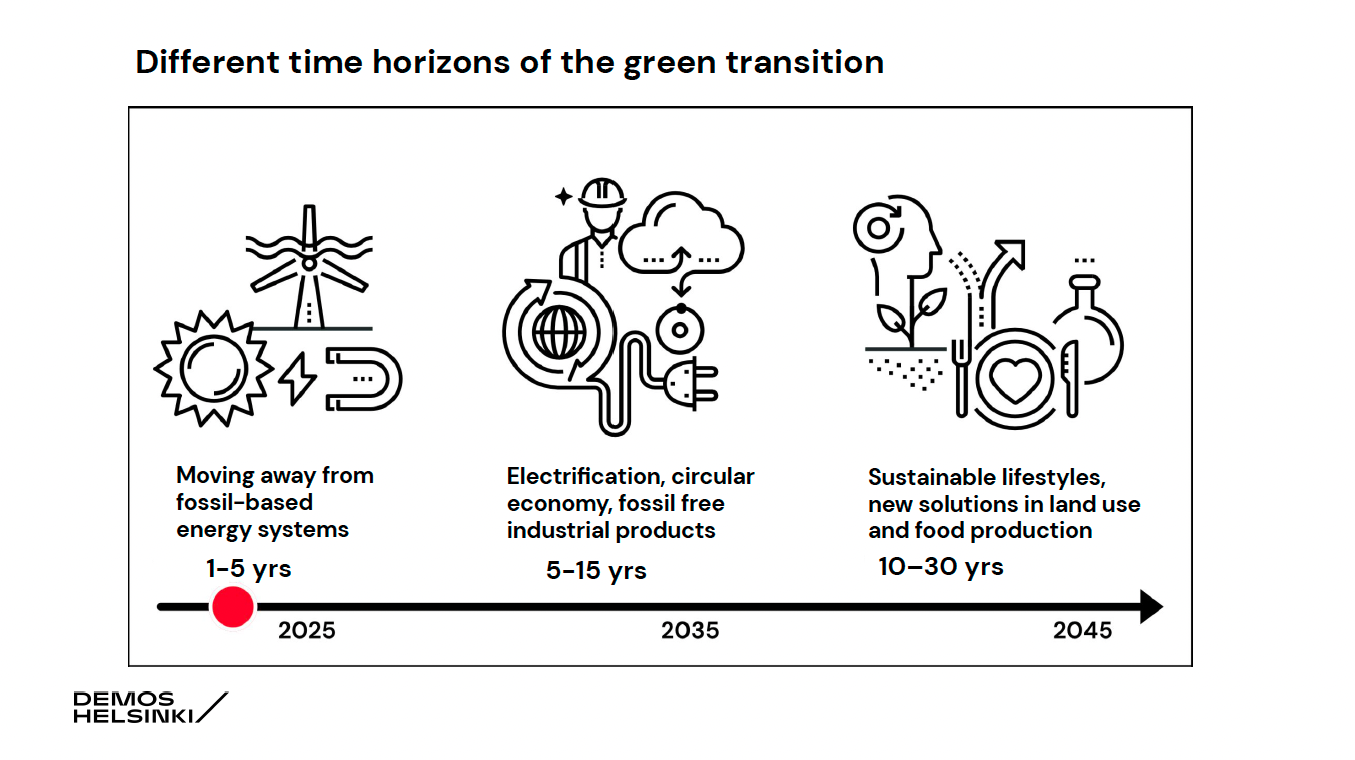 On the one hand, we are already in the transition: the "green skills" required of the employees right now do not significantly differ from their current profiles (according to our research, this applies to blue-collar jobs). But by the end of the decade, the labour needs of the sustainability transition will most likely be different, if circular economy solutions proceed and fossil-free industrial products become mainstream. Moreover, the sustainability transition will increase the demand for high-skilled occupations and research skills, as the sustainability transition will rely heavily on the development and application of new solutions.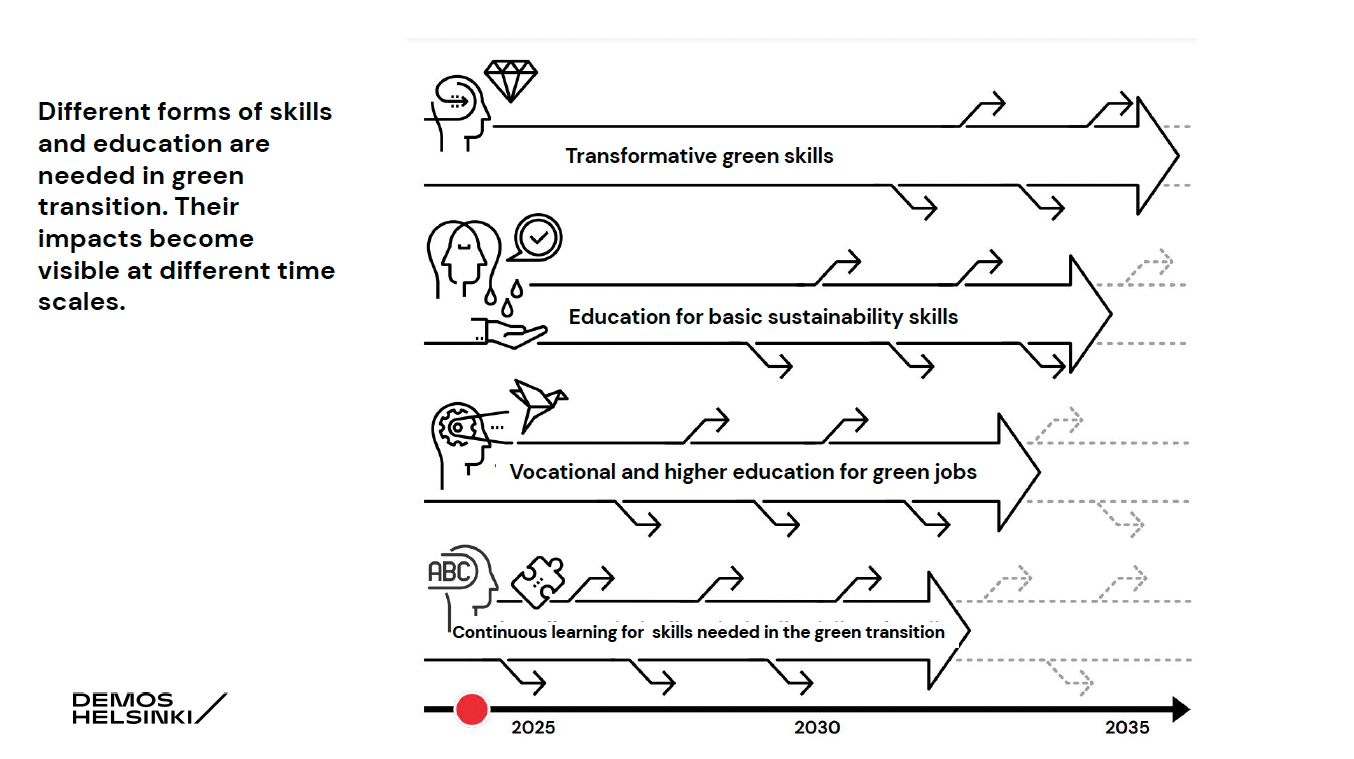 Recommendations
In the publication, we make a series of recommendations ranging from approaches to mainstreaming sustainability skills to a roadmap of next steps. The sustainability transition requires investments in continuous learning and in opportunities for different groups of people and professions to participate in it. In particular, there is a need to develop training in clean energy production, low-emission transport and transport infrastructure and construction. In addition, a "sustainability transition curriculum" covering all levels of education is needed in order to develop the knowledge, skills and attitudes required for the sustainability transition throughout the educational pathway and to strengthen the so-called transformative skills, such as critical thinking and political agency.
You can read the entire publication here. This is a project funded by the Finnish Government's analysis, assessment and research activities.
---