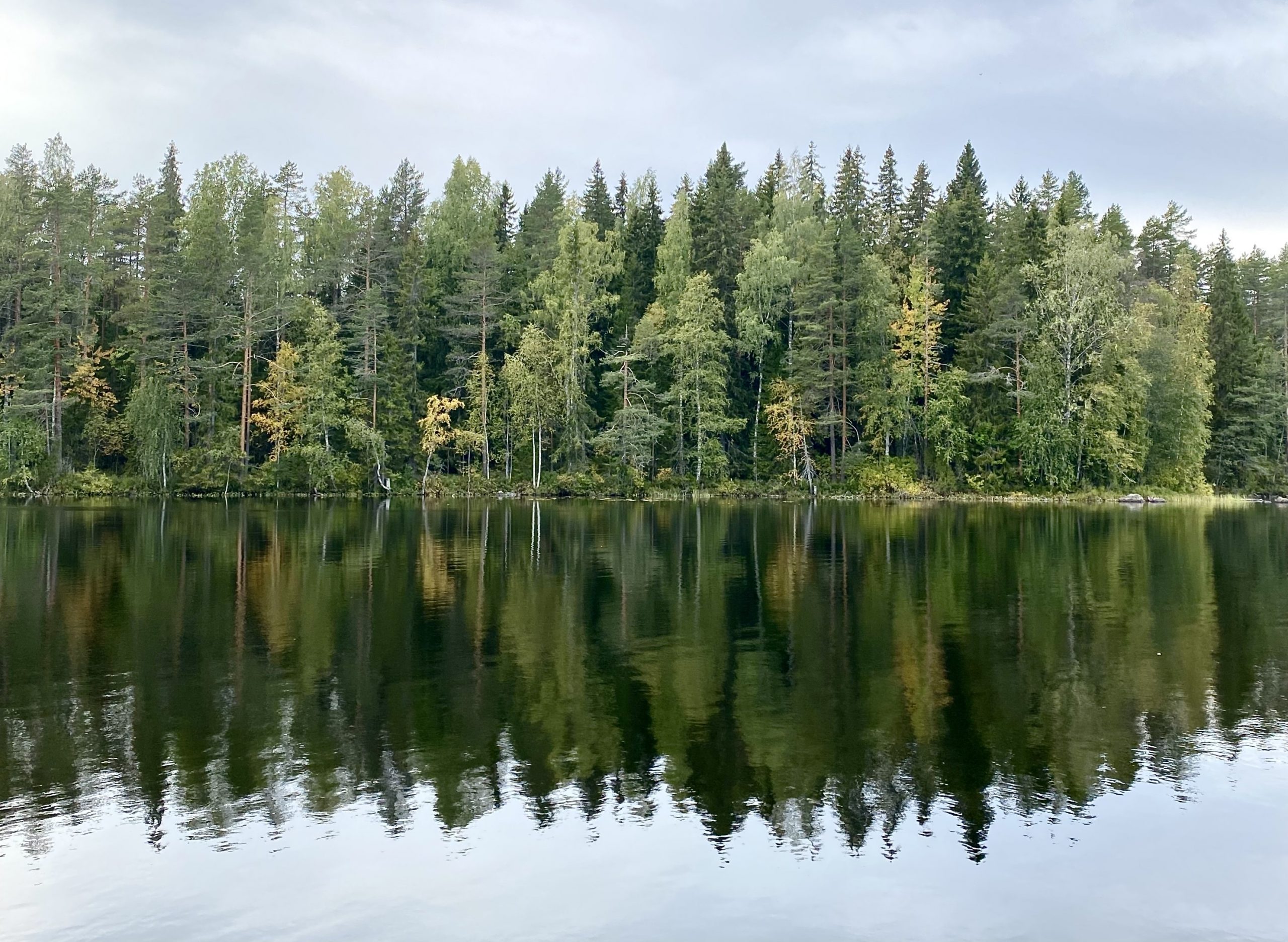 The Ministry of the Environment together with the Ministry of Economic Affairs and Employment published a proposal for a national strategic circular economy program for Finland. Demos Helsinki participated in building this ambitious program by supporting the communication and interaction work. This post presents our three key remarks: 1) the integration of economic and environmental policy is a challenging task, 2) Finland sets the most ambitious target globally for setting limits to raw material use, and 3) Finnish businesses, municipalities, and citizens aspire for ambitious targets and action to make circularity a reality.
1) Circular economy combines business, economic and environmental policy. This is no easy feat.
Everyone seems to agree that a transition to a circular economy is necessary and worth investing in. However, circular economy still means different things to different people and institutions – translating these things into policy and action is no easy feat. Circular economy aims to integrate environmental and economic policies. This is challenging as their inherent perspectives and the language used are significantly different. The tools used to solve environmental problems and boost both business and economic activity have typically been separate. Reconciling them in this program was a challenging task, especially as the aim of circular economy is to pretty much cover our whole society.
While recycling and increasing is smart and necessary—the linear nature of our society means we still waste a massive amount of raw material—circular economy is about so much more: it represents a new kind of economic model. A transition from the current linear economy to a circular one drives change both in everyday life and in business through emphasizing material circulation, sharing economy solutions, and servitization. Moreover, the transition requires influencing attitudes, education, and developing a new skill set.
Circular economy is also a necessity to curb climate change. Finland's plan to achieve carbon neutrality by 2035 is well underway. However, current efforts are not yet sufficient to achieve this goal. An emissions gap of about 12 megatonnes CO2e remains. The measures in this circular economy program are aimed at closing this gap by changing the foundation of the Finnish economy.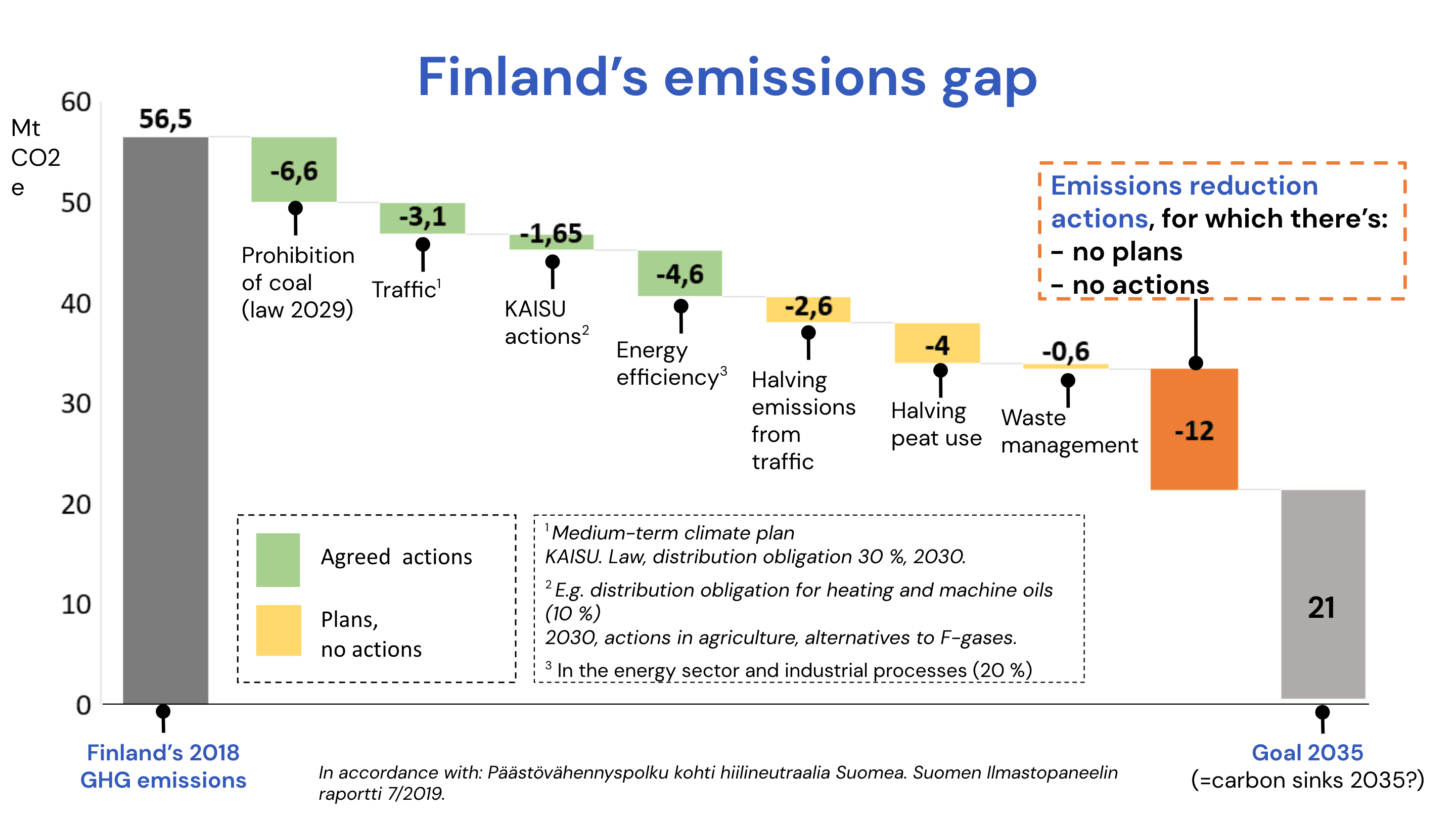 Furthermore, circular economy already employs a more significant number of people than the statistics show – there are up to 700 circular economy actors in the Turku region alone. Increasing the number of circular economy businesses can therefore have beneficial effects on the climate, economy, and employment, whilst helping society and the economy recover from the COVID-19 pandemic in a sustainable way.
As such, the new circular economy program opens up the prospect for a diverse set of new economic policies that can make it possible to achieve the Finnish government's ambitious carbon neutrality and employment targets simultaneously.
2) Circular economy makes it possible to limit our resource consumption.
Finland is taking an important step towards the sustainable use of natural resources in this circular economy program. For years we have known that we Finns are among those who consume the most natural resources and that the Earth Overshoot Day is arriving earlier each year. In this program, Finland outlines for the first time that by the year 2035 the consumption of domestic raw materials will not increase from the 2015 level. This policy is necessary and emphasizes Finland's pioneering role in circular economy: no other country has set an absolute limit on consumption growth so far (or if you know of another, please let us know). The policy applies to Finns' own consumption, i.e. it does not include exported goods.
But also the consumption needs to be curbed: in 2015, Finns consumed about 29 tonnes of renewable and non-renewable raw materials per person (measured by RMC or raw material consumption), while the globally sustainable level lies around 7 tonnes. This policy proposed in the program is, therefore, an important opening for the management of the overall use of natural resources. However, we acknowledge that the target levels are not yet enough to take us to where we need to be from an ecologically sustainable perspective. In addition to the consumption of raw materials, by 2035 the program aims to double resource productivity and the circular material use rate compared to 2015 levels.
3) A large number of actors want to see the transition to a circular economy happen. Companies, municipalities, and citizens are putting a new kind of pressure on public administration to make it a reality.
During the preparation of the program, we noticed that companies, in particular, share a strong will to move towards a circular economy. New business opportunities are seen throughout value chains, from material reuse, sharing economy, and service integration to name a few. During the autumn of 2020, we also conducted a study in cooperation with Sitra, which describes new forms of ownership and the business opportunities they open up in a circular economy.
The growth of circular economy activities in companies and the expansion of circularity in people's everyday lives requires considerable changes in legislation, economic incentives, and new markets to name a few. We found it encouraging to see that all of the more than 250 people involved in the program work, all from very different sectors (energy and material-intensive industries, real estate and construction, municipalities, startups, and finance), called for ambitious targets and rapid action. Pioneering companies already practicing circularity will benefit when regulation inevitably toughens, for example as a result of action taken by the EU.
Having closely supported the development of the program, we can say that the direction of pressure for a transition to circularity is shifting, and has already partly changed: actors throughout the sectors of the Finnish society are waiting for decisive new, bold solutions and regulations for accelerating the sustainability transition. The public sector has its hands full with keeping up with other societal actors and enabling the transition to a carbon-neutral circular economy. It will require new kinds of cross-border collaborations and empathic and humble governance, with which these new big initiatives can be realized.
The program hasn't been translated into English as of yet, but information about it can be found on the Ministry of Environment's website here.
Feature Image: Matt Mitchell