In the report about the future of work for the Finnish Prime Minister's office, we noticed that the most essential skill in the work life of the future is learning. It might even go further – work will become learning.
McKinsey Global Institute estimates that in about 60% of occupations, at least one-third of the constituent activities could be automated. World Economic Forum refers to studies suggesting that 65% of children entering primary school today will have jobs that do not yet exist and for which their education will fail to prepare them.
We have to develop more inclusive and better systems for lifelong learning.
What we also found out is that workplaces will have to take more responsibility in guaranteeing that people will keep learning. Organizations need to build structures that support and take initiative in nurturing a culture that is learning-driven. In addition to providing training and other conventional methods, this could mean gearing the day to day life in offices, hospitals and factories towards this primary goal. 
To find inspiration and practices for this, we talked to Kerttu Rahikka, kindergarten teacher and author of educative children's books about how learning is made fun and seemingly effortless in Helsinki's daycare centres. The relevance of early childhood education has been a topic of broad societal discussion in Finland recently – since there are findings that quality early childhood education is essential for later success.
How to build a learning culture to workplaces – 5 tips from Finnish kindergarten teacher
1. Give positive feedback.
"When I think about learning, one of the first words that pop into my head is motivation. My main job is motivating the children since learning without it is pretty much impossible. Children are internally motivated, but it's easy to stifle that, so encouragement and boosting are super important in keeping it alive. When children are praised, they also learn to praise others."

Key takeaway: Giving positive feedback and enforcement to your colleagues is not just a feel-good thing but a way of building learning-driven workplace culture.
2. Make it personal.
"When I write my Elsa & Lauri -books, I try to teach new skills by incorporating the teaching in situations and experiences the children reading it are familiar with."

Key takeaway: We cannot expect ourselves or our colleagues to learn just because they need to. A new skill or a topic must deepen the sense of meaning in their work or solve a problem they have in their work.
3. Reach different types of learners.
"The morning circle we gather to every morning is a very tangible part of the day where we learn new things. As educators we provide ways of learning for different kinds of learners: when we practice the days of the week, we add a small dance to the Monday-Tuesday and so on -jingle. I think this is often forgotten in other workplaces as adults are often expected to learn by listening and reading."

Key takeaway: We all have different ways of internalizing new knowledge and skills. Getting to know yourself and the people around you is the key to learning.
4. Engage.
"We always try to react to children's ideas when we are planning our schedule. The idea of phenomenon based learning we use in education these days supports this well. We get to focus on topics the kids have interest in themselves", Rahikka says.
Key takeaway: People remember the things they can take part in and develop themselves. Perhaps framing your team's next project as a phenomenon based learning venture would be an option?
5. Rest, play and nourish.
"Nobody learns when they are hungry. Also, afternoon rests and spending time outdoors supports learning immensely. That's why, as an educator, I welcome things like walking meetings as practices in workplaces, she says. I've also noticed that being silly and playing is a good way for adults to learn too."
Key takeaway: Close to fresh air, nutrition and rest, play is also a basic human need and very relevant to learning. An organisation that is focused on learning acknowledges this. So yes, those startup like ping pong tables at the office might be passé but making work fun never is.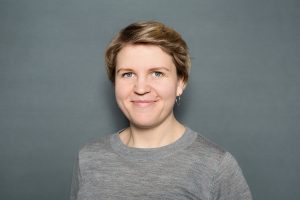 Mirja Hämäläinen is a future of work expert at the New Horizons team. Contact Mirja to talk more about the future of learning.