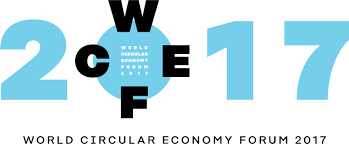 The world's best circular economy solutions and the most recognised experts and decision makers in the field will gather in Helsinki, when the World Circular Economy Forum will be held in Finlandia Hall on 5-7 June, 2017.
Demos Helsinki is part of the Forum. Follow the schedule below and find us.
MONDAY 5 JUNE, 2017
Collective Impact for Sustainable Consumption and a Circular Economy
Terrace Hall at 14:15-15:45 
Executive director of Demos Helsinki, Tuuli Kaskinen will moderate the session that addresses how businesses and governments can combine their efforts in providing much needed infrastructure, goods and services in order to offer sustainable options for consumers.
Kitty van der Heijden, Director Europe & Africa, World Resources Institute will present the keynote speech. See the other participants from here.  
TUESDAY 6 JUNE, 2017
Peloton Club -an entrepreneurial ecosystem of smart innovations
Lounge Area at 11:00-12:50
Demos Helsinki will present the Peloton Club together with startups. Peloton Club is an accelerator and an ecosystem dedicated to leverage the full scope of opportunities arising from the most burning challenge of human history: climate change and the depletion of natural resources.
In the session, startups ResQ Club and Sharetribe share their experience with the accelerator.
WEDNESDAY 7 JUNE, 2017
SIDE EVENT: Rewiring progress – A Next Era seminar
Demos Helsinki Office, Mechelininkatu 3d at 8:30-10:00
You are warmly invited to initiate discussion with us on how to rewire the idea of progress in the post-industrial era.
All developed societies are undergoing major transformation. In the coming decades, a hyper-connected and technologically advanced world is likely to create unprecedented amounts of wealth. However, we risk displacing large groups of people and jeopardising our planet's capacity to sustain life. The fundamental promise that the economy will grow and make the lives of people better is wavering.
How do we perceive societal progress beyond the current transformation? What is progress if it is no longer merely defined by improvement in our material conditions? What if we increasingly think of progress as growing capabilities and improving the justness of this hyper-connected world? These are some of the key questions to be addressed in the seminar, which will also see the publication of the Rewiring progress memorandum for drafting a new pluralistic view ofprogress.
The Rewiring progress memorandum is part of The Next Era initiative by The Finnish Innovation Sitra and the Nordic think tank Demos Helsinki. The culmination of The Next Era project at the end of 2017 will be the presentation of a new progressive societal vision that seeks to reconcile human well-being with the ecological boundaries of the planet.