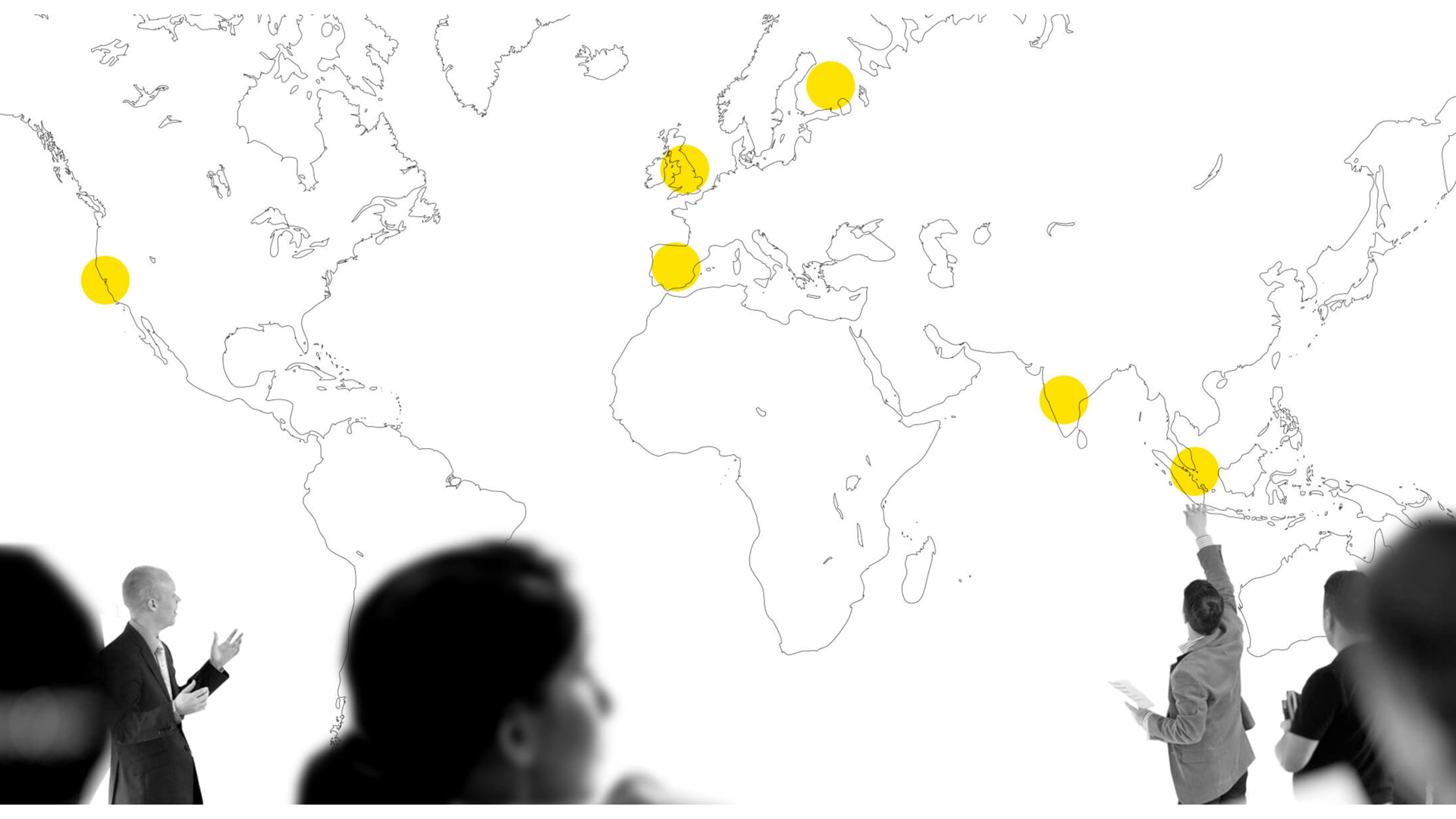 When voter turnout fell in the 1990s people began to worry about the state of democracy. Policy makers wrung their hands, tinkered, launched enquiries and experimented with participatory budgets. But voters continued to desert political parties and cynicism grew. But then new politicians arrived, from outside the establishment, with a more compelling idea of what it means to take back control.
Can we recover a vision for democracy in which people's participation is valued? What would be in it? A particitopia of citizen assemblies, budgets and juries? An artificially intelligent democracy? A rebuilt parliament for a new kind of participation?
What is needed if we wish to bring people from different backgrounds closer for constructive, shared deliberation on the future of our societies?
NextEra initiative by Demos Helsinki and Sitra organises a workshop on a new vision for Democracy on March 29th 2017. The seminar takes places in Finnish Institute in London. It is also the official publication event of the second NextEra dossier that focuses on identifying the forces that are changing democracy and participation (and offer solutions to make them stronger).
The seminar will be streamed through Facebook Live by Finnish Institute.
2.10 Welcome
Pauliina Ståhlberg, director, Finnish Institute in London
2.15 An Introduction to the NextEra programme
Aleksi Neuvonen and Roope Mokka, Demos Helsinki
2.30 From the trials of democracy towards future participation
– A new paper by Elina Kiiski Kataja, leading foresight specialist at Sitra with a response by Reema Patel from The RSA
3.00 Brief presentations on new and emerging practices:
Marcin Gerwin, co-founder of Sopocka Inicjatywa Rozwojowa, on the growth of deliberative democracy in Poland, and the Gdansk Citizen's Assembly
Dr Clodagh Harris, senior lecturer at the University of Cork, on Ireland's Citizen's Assembly and Constitutional Convention.
Janne Kareinen, foresight specialist at Sitra, on 'Timeout', a participation experiment in Finland.
Marcus Beltran, formerly of SCL Group, on on new ways data is now used to in electoral campaigns.
Claudia Delso, Councillor for Participation and Democratic Innovation, on participatory budgeting in A Coruña (Video Presentation)
Audrey Tang, Digital Minister for Taiwan on Taiwan's latest deliberative democracy innovations (Video Presentation)
3.30 Tea
3.45 Breakout groups discussion of examples of practice than can contribute to a new vision for democracy.
4.15 Final session, sharing examples and adding them to NextEra map.
Reflections:
Indra Adnan & Pat Kane from The Alternative UK
Johanna Sumuvuori, Head of Culture and Society programme. Finnish Institute in London
5.00 Drinks
Speakers
Aleksi Neuvonen
Aleksi Neuvonen is a futures researcher at Demos Helsinki and an expert on urban development and behaviour change, with a fifteen-year career in multi-disciplinary social research. He is a founder of the environmental organization Dodo and is currently also engaged in his work on the board of directors at Ruohonjuuri oy and Crisis Management Initiative. He founded Demos Helsinki together with Roope Mokka in 2005.
Audrey Tang
Audrey Tang is a Taiwanese free software programmer. She was named a minister without portfolio in the Lin Chuan cabinet in August 2016 and took office as the "Digital Minister" on October 1. Tang has been quoted as saying, "My existence is not to become a minister for a certain group, nor to broadcast government propaganda. Instead, it is to become a "channel" to allow greater combinations of intelligence and strength to come together."
Claudia Delso
Claudia Delso is a cultural mediator and theatre teacher. She is the new Councillor for Participation and Democratic Innovation at the Council of A Coruña; a cross-sectorial space for all the councilors of Marea Atlántica from which the citizens participation is fostered.
Clodagh Harris
Clodagh Harris is a senior lecturer at the University of Cork and expert on Republic of Ireland's Citizens' Assembly and Constitutional Convention. Dr Harris's research interests include: democratic theory and practice (particularly deliberative and participatory democracy); democratic innovations; citizen engagement and community education; and the scholarship of teaching and learning in political science.
Elina Kiiski Kataja
Elina Kiiski Kataja is an expert on the future at Sitra. Her job involves tracking important developments that are already taking place in society and might play a major role in our future. Her work includes exploring the future opportunities, threats and solutions related to these developments. In addition to future-oriented work, Elina has worked in societal training and communications and has also gathered experience of EU competence and international co-operation. She has a Master's degree in political sciences.
Indra Adnan & Pat Kane
Indra and Pat are both writers and activists. In 2017 they initiated a political platform which is inspired by the Danish Alternative but stresses that it is not a political party. It sets out to catalyse a new politics that goes far beyond our current reality.
Marcin Gerwin
Marcin is a co-founder of Sopocka Inicjatywa Rozwojowa, an informal group of residents in the city of Sopot (North of Poland), which lead to organizing the first participatory budgeting process on the city level in Poland. He is currently involved in promoting citizens' assemblies with a group of citizens' chosen by lot as a way of democratic decision- making. Marcin holds a PhD in political studies. His main areas of interest are deliberative democracy, sustainability, permaculture, restorative justice and mindfulness.
Janne Kareinen
Janne Kareinen is a specialist working with Timeout, a participation experiment, at The Finnish Innovation Fund Sitra. With Timeout Janne is interested in finding a new approach to constructive public discourse. Timeout aims to create the time to stop and think about issues that need to be worked on, like work, taxation, immigration or urban planning. Janne has long experience in activating and empowering local communities. Urban activism is close to Janne's heart.
Johanna Sumuvuori
Johanna Sumuvuori (MSSc) is the Head of Society and Culture Programme of the Finnish Institute in London. Renowned for her work as a Member of Parliament of Finland (MP), city councillor in Helsinki, and for various management positions in the NGO sector, she will start in her new position in the beginning of September. She holds a master's degree in sociology and is currently a postgraduate student at the Department of Political and Economic studies at the University of Helsinki. Throughout her career, Sumuvuori has focused especially on questions of development, security policy, culture, environment and social equality.
Marcus Beltran
Marcus' began his career lecturing in China and thereafter worked in the British civil service and in UK public affairs before spending two years as an international business journalist. Marcus then became a political affairs adviser to the Commonwealth Secretary- General, a role in which he observed a number of elections. On joining SCL in 2012, Marcus pursued his interest in elections by playing a key role in developing behavioural microtargetting as a commercial product and service available to the firms's political clients in Africa, North and South America and the Caribbean. He left SCL at the end of 2016 and is currently an independent consultant.
Roope Mokka
Roope Mokka is an expert on societal change and innovation. He has 15 years experience working internationally with of governments, corporations and NGOs as a strategic-level advisor on future technologies, markets, and societies, and has authored and co-authored foresight publications from on Finland's brand identity (2010) to the world's first report on mobile games (2001). Roope is one of the two co-founders of Demos Helsinki, and is an active advocate for meaningful entrepreneurship.