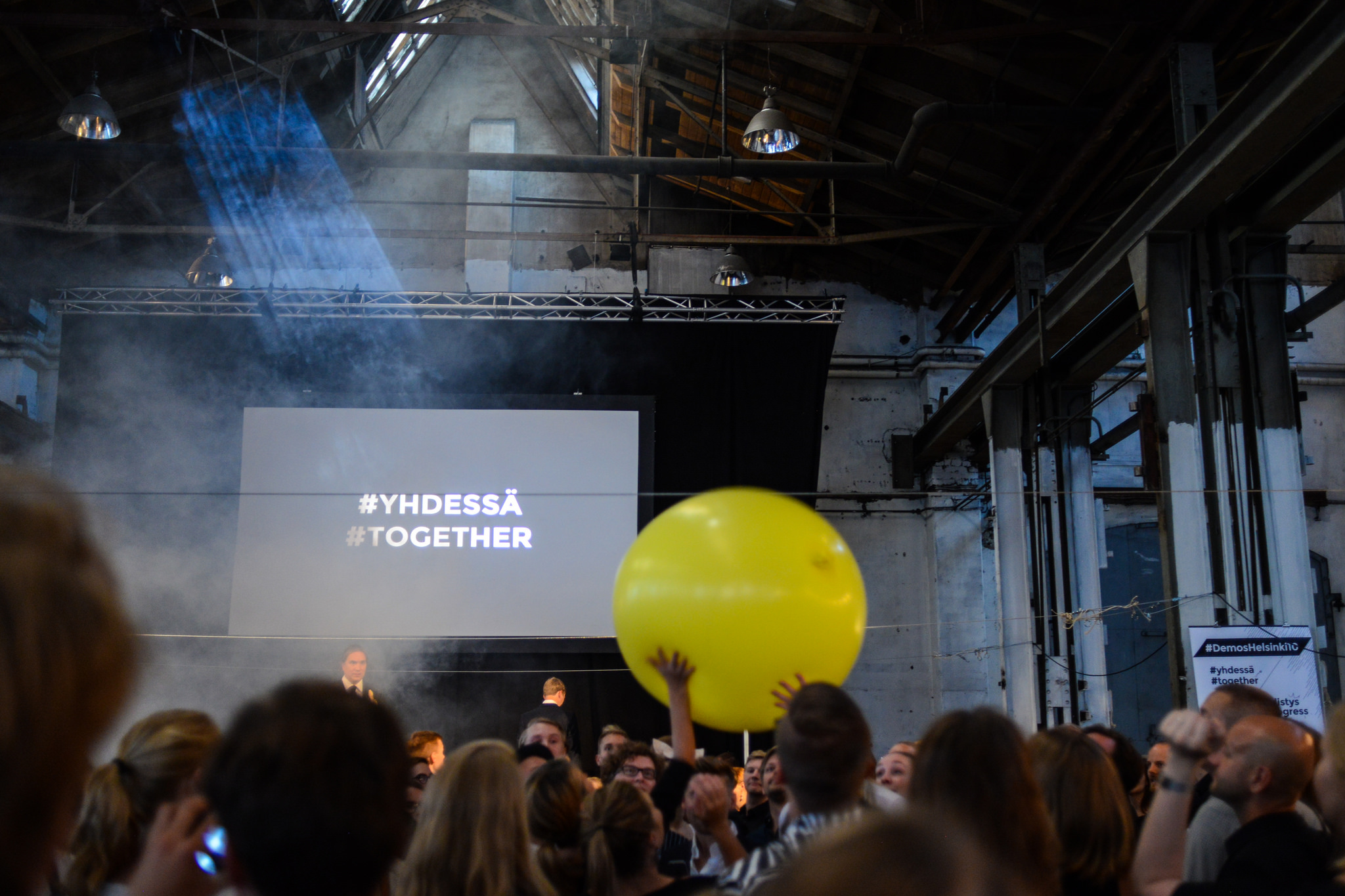 The celebration of the 100th anniversary of Finnish independence will start in a matter of weeks. Besides festivities, cocktail parties and memorable speeches, next year will go down in history as the year when challenge prizes came to Finland. Challenge prize competitions, also known as challenge prizes, are open innovation competitions where anyone with a great idea can participate. Challenge prizes have been the platform for the creation for some of the most useful as well as the oddest inventions of human history. Margarine was invented in a butter substitute challenge issued by Napoleon III. Today Nasa is running a prize challenge for for developing a "urine, fecal and menstrual management system" in space suits.
Next year we will see an exceptional amount of challenge prizes in Finland. At least the University of Helsinki and 9 other Finnish universities, Sitra, Tekes and a group of 40 Finnish foundations will run their own challenge prize competitions. These are some of the most prominent players in the Finnish innovation ecosystem. In this blog series we will analyze the ideology of challenge prizes, some of the key questions related to designing and organizing of these kind of innovation processes and also the impact of the challenge prize approach.
This time we ask: why should anyone be interested in the Finnish challenge prizes next year?
First of all, the challenge prize boom in Finland is a part of a wider international trend. Globally speaking challenge prizes are adopted by governments and foundations everywhere to address complex problems. A great example is the challenge prize platform for public sector innovation challenge.gov for federal level challenge prizes in the US initiated by president Obama's administration. Since 2009 some 440 challenge prizes have been run through the platform with a total amount of 120 million dollars designated for open innovation. In the near future the global challenge prize boom will most probably have an increasingly strong element of social impact built in it. This is where we would be in our comfort zone and have most to give since the Finnish have been very impact driven at least for 100 years now.
Moreover as challenge prizes are most certainly going to take place in the public sector funding portfolios here in Finland too, the question of the day is: what is in it for me? Why should I be interested in a new funding mechanism for the public sector?
Challenge prizes are a tool for finding unexpected solutions
Challenge prizes are a concrete tool for finding solutions that no-one knew to be possible. It is also a tool for example for universities and foundations to facilitate change by funding solutions with proven and tested impact or creating science based solutions to problems. The magic is quite simple: We need to stop assuming that we know what the problems are and also what the solutions might be. The best idea is to leave that question open for innovators to solve. Moreover, the most successful challenge prizes are the ones addressing a problem concerning our everyday lives and attracting the brightest innovators or teams of innovators to create solutions. The winner of Ratkaisu 100 – a challenge prize run by Sitra was chosen by a public vote online. The public voted for the challenge where a solution enabling the identification and best use of everybody's skills and capabilities would be developed. Among other factors, the societal urgency and clear connection to our everyday lives make these challenges worth following!
2. Challenge prizes bring out understanding and hidden perspectives about the problem
Challenge prizes always reveal something unexpected about the problem underlying the challenge. Imagine tens or even hundreds of cross-societal teams aiming to define the problem and create a solution that actually works! The secret ingredient is the simple fact that something new emerges when motivated people with a shared aim are brought together and their creative process is supported in the right way. For the organizer of a challenge prize the tool is also a way to raise awareness of the chosen problem. Helsinki Challenge by a group of 10 Finnish universities is an exceptional challenge since the participating teams will have to define the problem scientifically and develop a solution which they will also have to test and prototype. Who would not like to see 20 teams consisting of top scientists developing a solution?
3. Together!
Challenge prizes are great tool for creating networks and communities of problem solvers which anyone can be a part of! Each challenge prize will inevitably create a community of people motivated by solving the same problem. As challenge prizes are by definition open to everyone, you can be a part of the solution! Teams are typically seeking to build a diverse team with people from different backgrounds. Diversity is sometimes even a prerequisite for teams. The Vuosisadan rakentajat (Builders of the Century) by 40 Finnish foundations is about creating solutions to youth exclusion that enhances youth wellbeing. It is hard to imagine anyone who wouldn't have insights and experience in the matter.
The best thing and most interesting thing about challenge prizes is how they are able to attract such a diverse and motivated group of people. This is at least why I would follow the challenge prizes in Finland next year!
So, stay tuned!
@helsinkichallenge
@ratkaisu100
@rakentaja