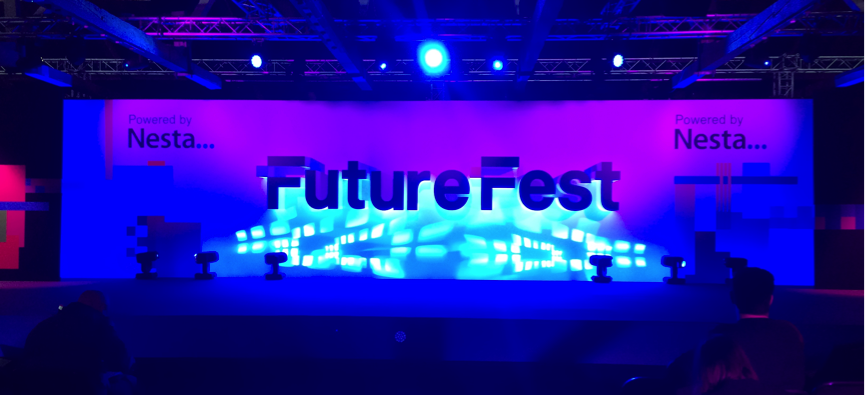 Want to hear and discuss about the future? Do you find both talks and interactive performances as great tools to inspire people to change the future? Then you should attend the next FutureFest, weekend festival organized by Nesta. Here we present some of the notions made at this year's event.
1. The most interesting findings are made by combining two topics you think were unrelated.
One of the most impressive speeches was presented by Cindy Gallop, founder and CEO of IfWeRanTheWorld and MakeLoveNotPorn. In her speech, Gallop argued that the way we are used to discuss about love (and sex) influences on our sexual values and behaviour in our working culture. According to Gallop, humane values, such as empathy, sensitivity, honesty and understanding, are important in every aspect of life – from bed to work. By teaching individuals to internalize these values in private life we could also diminish sexual harassment in professional life as well.
2. Digital revolution redefines value-creating activities.
Activities like flight check-in or grocery shopping payment are taking place even more and more as a self-service, having low production costs while decreasing the number of jobs. Simultaneously digital platforms enable new economic value creation by making it possible to rent your low-utilized apartment or car out easier than ever before. New forms of value creation open up also great opportunities for digital social innovations. Here are three social innovations introduced at the FutureFest:
Peer-to-peer wheelchair adapted car rental

Wheeliz

Location based application

GoodSAM

which alerts nearby medically trained in case of emergency

Refugees Welcome

which is flat sharing service for refugees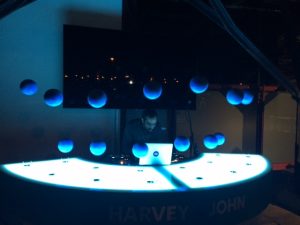 3. Future of work was a hot potato at the FutureFest in a refreshing way.
Spaces for Innovation, an exploration commissioned by Nesta, was represented at the festival. What is the real link between physical space, innovation and future work? The book explores thinking around building environment for creativity, and the complex relationship between space, creative behaviour and innovation. Moreover, it opens a widely undiscovered layer to the discussion around the future of work.
+1 FutureFest was not only about great speeches but also creative ways to present the development of our society.
What does the future hold for fertility? What kinds of possibilities or challenges will technologies like egg freezing create on a societal level? The Liminal Space opened the discussion about these important questions in a creative way. The Timeless shop was an exhibition where visitors could take a closer view of the fictional product ranges that might exist in the future, if egg freezing becomes an established practice. Using art and design to reflect the state and the future of our society was at least as effective as the best speeches during the weekend.
FutureFest 2016 was organized by Nesta at London's Tobacco Dock on 17th and 18th of September.