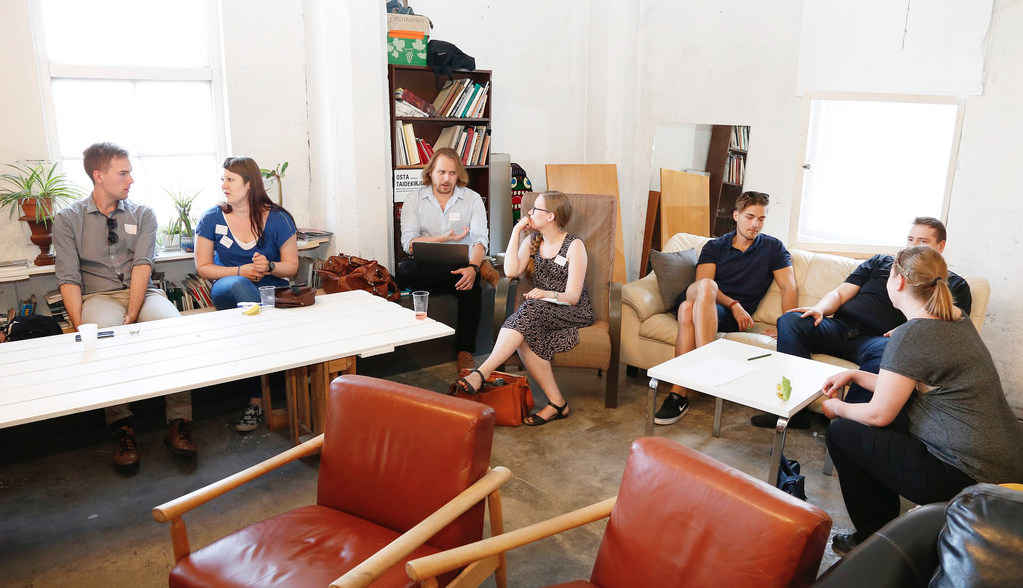 Co-working and co-living concepts are revolutionising low-income housing. On offer for residents in some communities now are language courses, leadership training, low-interest loans, and much, much more.
Affordable housing is more than just apartments
The numbers of self-employed people and those who work remotely are growing at a rapid pace. At the same time, rising unemployment rates show that the labour market is undergoing significant changes. These shifts highlight the need for rethinking the way we work. Where we live can give rise to interesting new opportunities for alternative kinds of employment and innovative ways of working.  
In the past, living has undergone a series of iterations in terms of furnishing, types of habitation and house ownership. The relationship between work and living has had a defining impact in the growth and development of urban and metropolitan areas. In the 1960s, Finnish entrepreneurs began to occupy the street-level spaces of residential buildings. At the same time, people migrating to the city from the countryside were adjusting to urban and suburban life. Now, in the light of the profound changes during the past half-century – highlighted by the processes of deindustrialisation, urbanisation and digitalisation – it is more relevant than ever to ask how we're going to fit together the realms of living and employment. And what will be the best combinations of both living and working in the mid-21st century?
There are already a number of solutions.
Trampery Residence, a London-based pioneer of co-working is currently planning ways of co-living for creative professionals and entrepreneurs. Their living concept is designed around the requirements of work, and will incorporate spaces, equipment and events necessary for supporting their creative residents' work. In addition to offering a home, The Trampery seeks to create an environment that fosters work, networking, and the creation and implementation of new ideas. In their approach, work and living have not been segregated along conventional boundaries, but rather brought together so that the members of the living community can organically develop their professional skills. The inhabitants will define, amongst themselves, the needs for the kind of events and services conducive to their own professional development. For example, they can offer ideas for guest speakers or suggest particular workshops.
An added benefit of these kinds of living communities is that many of them offer reasonably priced rental apartments. London, in particular, is becoming unaffordable for entrepreneurs and those in the creative industries – presenting a problem for professionals who have to work close to the city centre to get to their clients.
Concepts combing working with affordable housing are also pertinent elsewhere. Abode Communities, a US-based company, offers language courses for immigrants and leadership lessons for its residents. Similarly, Innovative Housing Inc. – who claim that having a stable home is the cornerstone of a good life –  want to help residents who have financial problems by offering them small low-interest loans too.
The Finnish housing company that lowered its rents – and now wants to employ its residents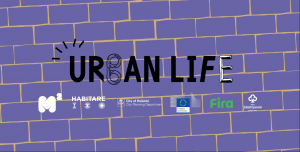 Why not take the housing concepts mentioned above to the next level and cater to all of the inhabitants' needs regardless of their working situation? M2-Kodit,  a visionary Finnish landlord offering affordable rental apartments, is creating new housing concepts with Demos Helsinki that aim to do just that. The 'Uuras' project focuses on rethinking urban living and working. The aim of the project is to seek out unconventional ways to support tenants' employment and increase their incomes. In Uuras, these concepts are created for everyone: for people from all age groups and fields of work.
The first step in the Uuras project is the Flow Talks event at Flow Festival in Helsinki, where M2 will be a major partner. Flow Talks opens up the discussion to all of Flow Festival's visitors and invites them to come and co-create new ideas for urban living. The Uuras project is not all talk –– the best ideas will be executed in the next few years.
Register for Flow Talks now at http://www.flowfestival.com/en/talks/
And join the Facebook event at https://www.facebook.com/events/1183830234981930/
Photo: Sampsa Kettunen