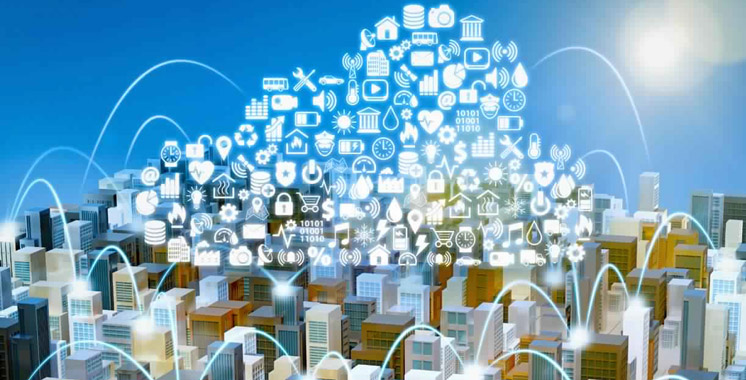 The Smart City approach is the favored paradigm of 2010s urban development. Smart cities are hoped to help curb greenhouse gas emissions and improve quality of life. Smart cities strive for these things with technological solutions: information technology can enable new kinds of co-operation and interweave various city elements together (including energy production, buildings, transportation and the end-users). In this way, infrastructure can be used in a more efficient way with fewer resources, and the growing needs of our future cities can be satisfied.
Despite its clear advantages, there are two major leakage points in the current smart city paradigm:
MOST OF THE BUILDINGS WE NEED IN THE FUTURE HAVE ALREADY BEEN BUILT
For example in Finland, over half of the country's built environment is from the 1950s-1980s. The situation is similar in other parts of Scandinavia and Europe. Yet smart cities as they are now often necessitate entirely new building stock. It is relevant to ask globally, too, whether we have the wealth to build these new cities from scratch – – and even if we do, to ponder on the amount of emissions that generates.
"A large deal of our built environment is now in need of renovation", explains Demos Helsinki's researcher Mikko Annala. "We'll have to estimate how much of this building stock we should refurbish and how. If we find clever ways to integrate smart solutions into older buildings, we can save significant amounts of resources."
SMART IS ALMOST IMPOSSIBLE TO PLAN
Unlike it is often made to seem in the hyped-up press, smart cities like Songdo and Masdar are seldom celebrated by the people who live in them – at least not in the way they were expected to. For example Songdo was envisioned as a futuristic international business hub, drawing residents from all over the world. Instead, it is now almost exclusively made up of Koreans: 99 percent of homes are sold to locals. Similarly, it cost 22 billion dollars to build Masdar, but it is now barely occupied and more than halfway from reaching its ambitious emission reduction goals.
"When we plan, we tend to think that we understand people and what they want and need. We don't", Annala explains. "Cities are highly complex organisms." According to Annala, turning cities smart will require systematic engagement of those who are expected to live in these environments. "Without end-user testing and systematic learning, it is practically impossible to plan a smart city that is loved by its inhabitants."
Demos Helsinki's researcher Mikko Annala joins Casablanca Smart City Expo this week to discuss global climate goals and smart cities:
When: 11:15 – 12:30, 18th of May, 2016
Where: Auditorium, Casablanca Smart City Expo
What: Plenary session P1 – Addressing sustainability and climate change challenges for the future of cities