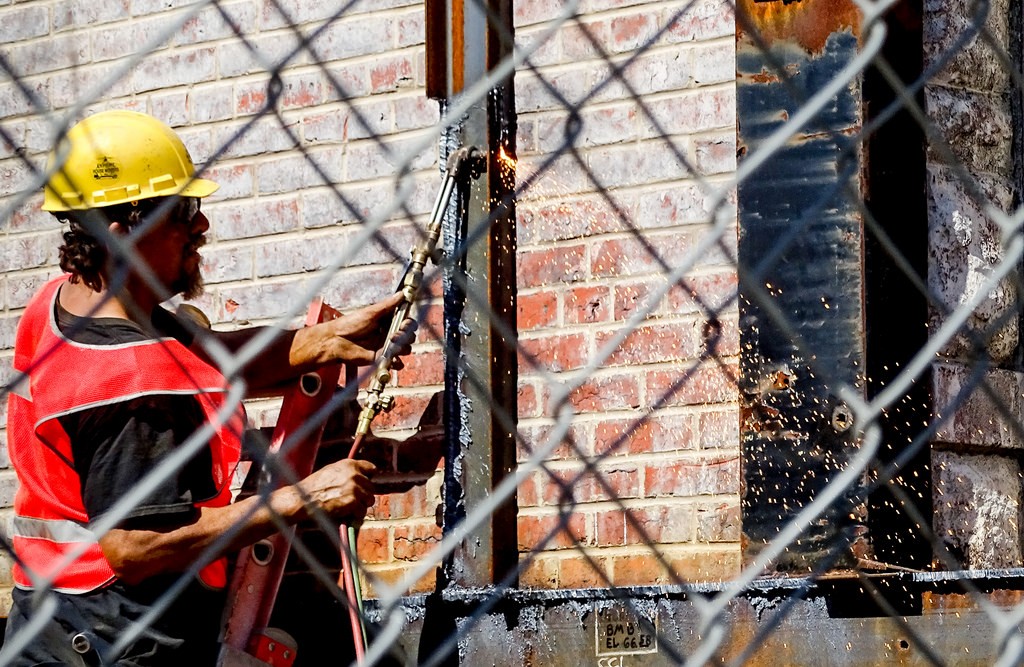 There are established policies, practices and market structures that on the one hand make our urban planning machine automatic, but, on the other hand, make it resistant to change, even when change is strongly needed. So why do our cities change so slowly?
1 THE URBAN ENVIRONMENT IS DEVELOPED BY A CLOSED CIRCLE OF ACTORS, AND ITS DEVELOPMENT IS GUIDED BY CERTAIN CULTURAL AND LEGAL PREMISES.
Examples of these premises include an imperative to fulfill the basic needs of the inhabitants, in particular to build enough housing for people to live in; planning which gives priority to private vehicle traffic; and a preference to build new instead of upgrading the old stock, even when the former does not yield optimal value to our society. When we overlook the diversity of needs by building basic housing that meets the needs of the "average citizen," we unwittingly resort to an old pattern of only building buildings instead of creating an urban environment.
2 THE ACTORS INVOLVED IN THE DEVELOPMENT OF THE BUILT ENVIRONMENT ARE SPECIALISED IN DEVELOPING ONLY CERTAIN FEATURES OF CITIES.
These features are historically determined by the special functions of the city. The defining function has been production, were it an industrial site with its logistic requirements, or a business ecosystem around a university, polytechnic or high technology centre. Society as a whole is also hardwired to consider living, production facilities, and commercial spaces as entirely separate entities. This inhibits us from transitioning into a mixed-use society that builds, modifies and uses its spaces wisely and efficiently.
3 OUR CURRENT SYSTEM DOES NOT ALLOW FOR OPTIMISING THE USE OF SPACE.
Markets don't actively look for new models of rental contracts. This is most visible in the case of commercial spaces: many property owners opt to keep shop spaces vacant while searching for a long-term tenant instead of bringing in tenants from pop-ups and other temporary uses. Inflexible standards for renting still often block pop-up businesses and services alongside other modes of temporary and innovative use of space.
4 LASTLY, THERE IS A STRONG DIVISION BETWEEN PUBLIC AND PRIVATE ORGANISATIONS AND THEIR OPERATIONS.
The job of the civil servant is to follow and enforce the rules and regulations created by the public sector. Some of these rules and regulations are either clearly outdated or don't allow for optimal solutions, and this lack of agility makes it difficult to develop working practices with non-public organizations, preventing the creation of many new types of services. The creation of new inspiring ways to develop the urban environment therefore requires rethinking and reforming the existing rules and regulations.
The new winning recipe for developing cities?
These characteristics of our cities and of the current environment business ecosystem, slow down the transformation of our cities towards a more human-scaled and sustainable direction. Because of this rigidity, the urban space is not making full use of opportunities that arise from the fast evolution of digital technologies, business models and user communities. Bits and atoms are being kept apart, despite all the talk of the internet of things. Buildings and cities are still being built for traditional business models: as offices, parking lots, shops and other single purpose services. Yet we are witnessing the emergence of a layer of urban services, from vehicle to ride sharing, from consumer-to-consumer property rental to co-working spaces, from smart home solutions to new home delivery systems of e-commerce. These all use the existing building stock and urban infrastructure as a platform and enhance its livability and perceived value.
Traditional actors of the built environment ecosystem fail to recognise the potential of this new layer of services, and lack the means to embed them in in their business models. The old methods of repairing and refurbishing do not enhance the experienced value of the built environment. In other words, the value chain of the built environment is broken, or at least outdated.
What happens to our built environment and how it can respond to the needs of today are some of the most important questions of our society. The new winning recipe for developing cities is to bring together emerging innovations by startups and urban activists, and the traditional built environment actors (multi-level perspective). As they become effective and operational, these new collaboration models accelerate the city's favourable development.
Photo credit: Creative commons
---
This is a chapter from Nordic Cities Beyond Digital Disruption, a report by Demos Helsinki led project Smart Retro. The chapters are part of a series of blog posts featuring excerpts from the report and commentary interviews by world leading experts in urban development.
Praise for Nordic Cities Beyond Digital Disruption:
The Smart Retro Futures Report accomplishes what very few publications anywhere have: it con- nects existing built environments, new economic and community models and digital technology, and traces through how we can use them together across macro-to-micro scale initiatives to address the challenges of the 21st century. An eye-opener for me, and a report that I'll be sharing widely.
– Della Rucker, Managing editor, Engaging Cities. Author of Crowdsourcing Wisdom: a guide to doing public meetings that actually make your community better.