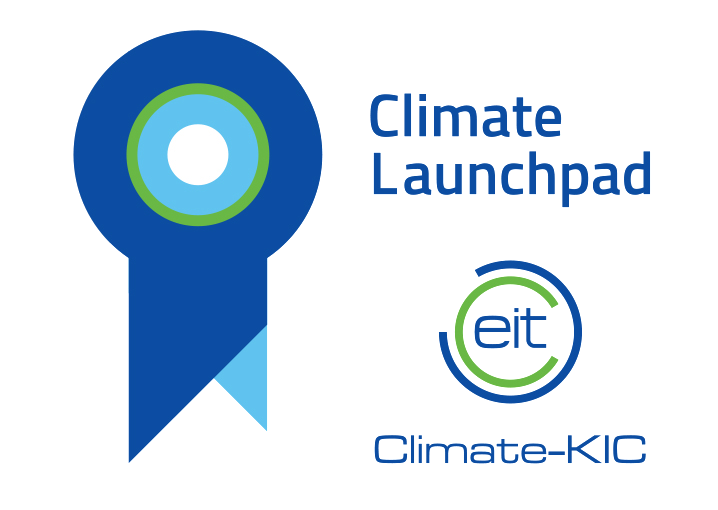 Would you like to tackle climate change with entrepreneurship? Do you have an idea related to energy sector, consumer behaviour, smart mobility, food? We have great news for you, the world's biggest cleantech business competition Climate Launchpad is here again! Apply here!
Climate Launchpad is for early stage teams and startups seeking to impact millions of lives. You may apply if you have a team with an idea or your company is less than a year old. Also you may have not attracted more than 200 000€ in investment. You do not need to have a business plan, we will help you develop one! A great idea is what matters!
The submission deadline for Finland is April 21st. Later on during the following months we will take you to an intensive two day bootcamp and you will also develop your business idea together with experienced and successful mentors and also with your peers. The national final is on June 16th. The esteemed jury will choose the Finnish top 3 teams who will pitch their ideas in the International Final in Tallinn, Estonia on October 7th and 8th. The top 10 teams selected by the international jury will continue to the 18-month Climate-KIC accelerator where dreams become real and ideas become viable businesses. The overall winner of the European Final receives € 10,000, the runner up gets € 5,000 and the idea that comes in third place wins € 2,500.
More information: Mikael Sokero 0401646453 mikael.sokero@demoshelsinki.fi
Facebook:
www.facebook.com/climatelaunchpad
www.facebook.com/ClimateKIC
Twitter:
@ClimateLaunch
@ClimateKIC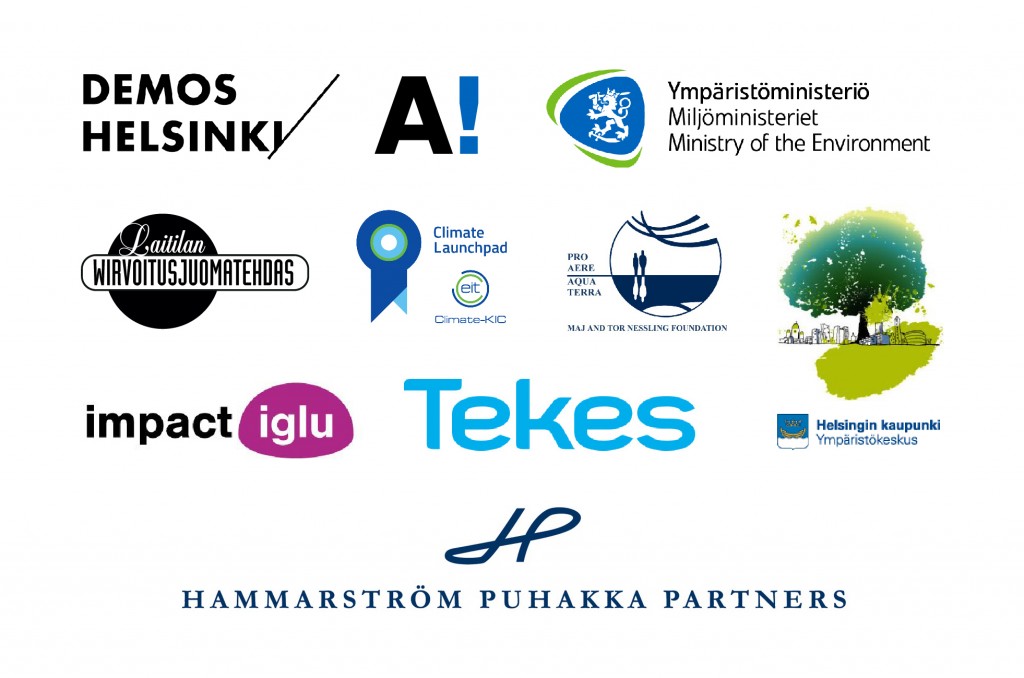 Climate Launchpad 2016 is supported made possible by Demos Helsinki, Aalto University, Maj & Tor Nessling foundation, Impact Iglu, City of Helsinki Enviroment Center, Tekes, Hammaström Puhakka Partners and the Ministry of Enviroment in Finland.
————————————————————————————————————————————————————————
Demos Helsinki's Peloton Club brought the world's largest climate innovation competition to Finland this spring in partnership with Aalto University and Climate-KIC. ClimateLaunchpad is a Europe-wide startup accelerator programme financed by the EU-funded Climate-KIC initiative.
ClimateLaunchpad's aim is to help create and scale solutions for climate change. The programme nurtures hundreds of nascent startups in hopes of creating concrete, resource-smart solutions that can pave the way towards a carbon-free society.
The competition thus seeks teams that are at the beginning stages of their idea – either for an innovation that can improve energy use, or for a new market solution that will help steer consumers to more sustainable lifestyle choices.
There were a record 54 Finnish entries to the competition this year – more than 10% of the total number of ClimateLaunchpad applications in all of Europe. 12 teams out of the 54 were chosen to attend the Finnish finals.
The Finnish finals were held in Helsinki on 8 June. Three teams won the mantle to take part in the international finals of ClimateLaunchpad in Amsterdam this September. These were Nanomaji, a new water filter designed specifically for African markets, Loadbro, an online platform uniting haulers and consigners, and Tuup, a new app that nudges users into better use of public transport. All three teams will now head to CLP's European finals in Amsterdam, Netherlands on 4 September. The winner of the European Final will receive a cash prize of €10,000, the runner up €5,000 and the idea that comes in third place €2,500.
Climate-KIC is the EU's main climate innovation initiative. As Europe's largest public-private innovation partnership focused on climate change, it brings together dynamic companies, the best academic institutions and the public sector. Climate-KIC's international ClimateLaunchpad innovation competition was organised for the first time in Finland too this year.