The Nordic think tank Demos Helsinki's new Health 2050 scenario report looks at how hidden resources in society and in human beings can be better utilised to tackle wicked problems in health.
Populations in Western countries are aging fast and governments are now faced with increasing healthcare costs, especially in Finland: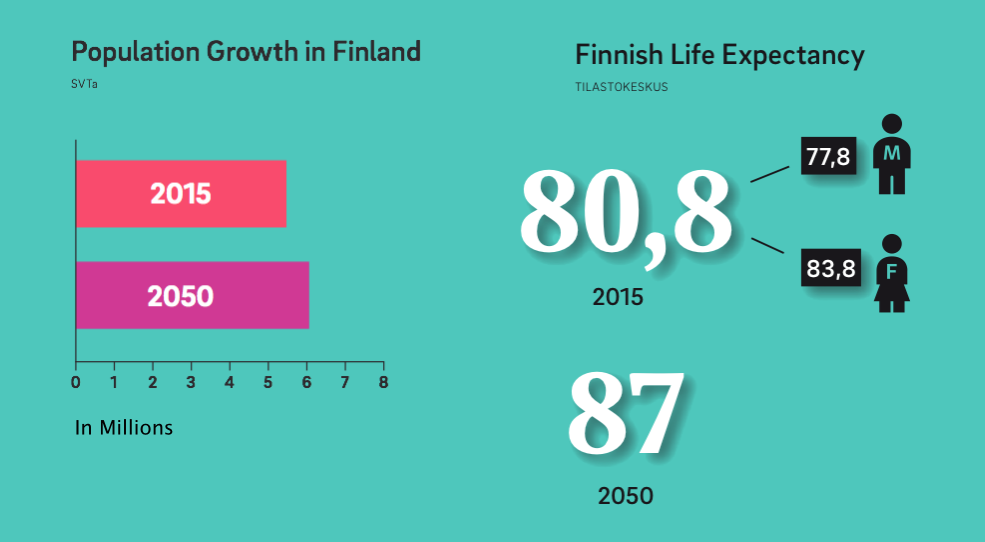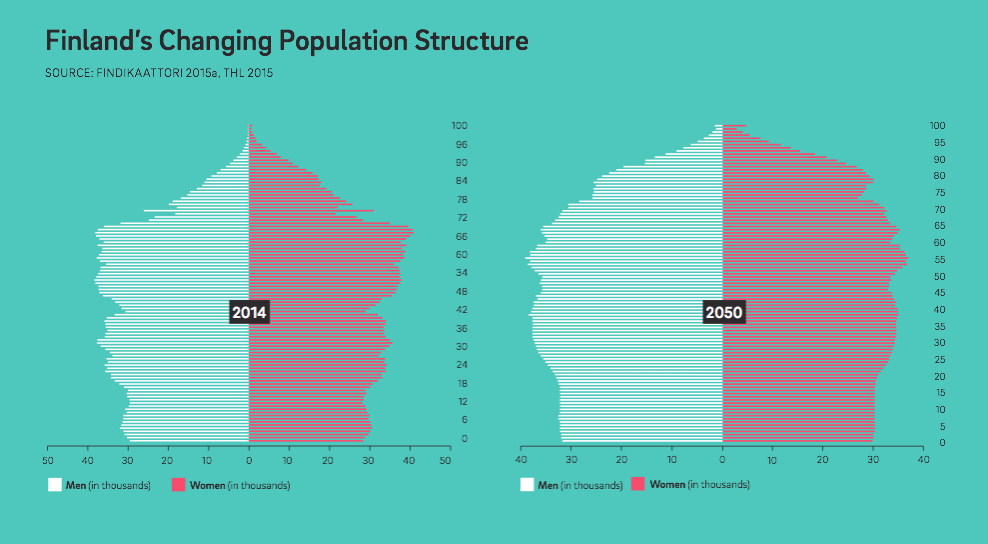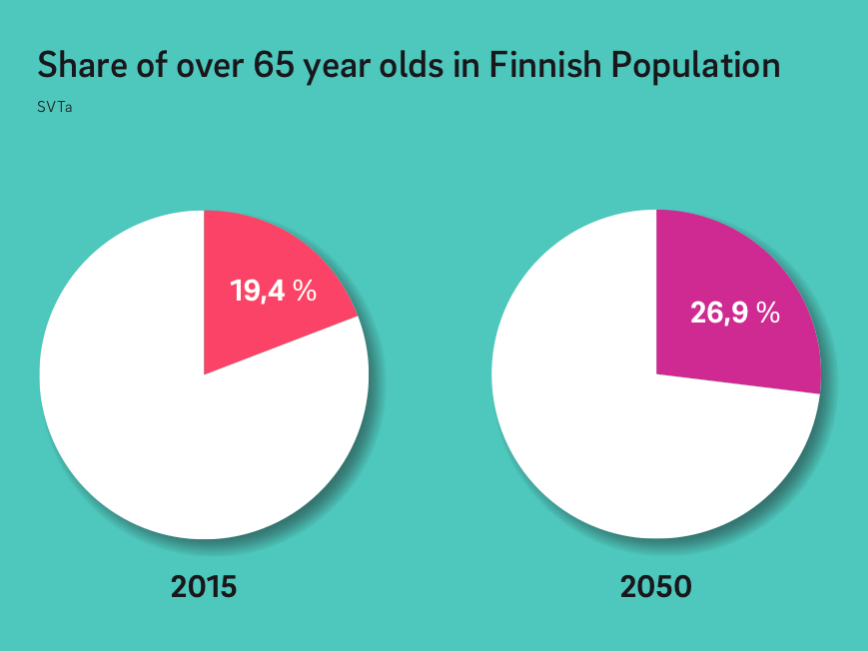 How can perceived health be doubled without increasing the total costs for society? Demos Helsinki brought together over 140 professionals in six different workshops to consider the problem. The result is the Health 2050 publication.
The report considers widespread health issues in everything from bad lifestyle choices to widening health gaps between different social groups. It presents four future scenarios that all illustrate a new angle on health futures:
The "Open health" scenario shows how open data, apps and sensors can empower people to take better care of their health. The "Democracy of the Fittest" scenario investigates the connection between citizens' active participation and wellbeing. "Neokuusian society" – referring to the grand old man of the Finnish social policy, Pekka Kuusi – displays the benefits of health in all policies and actions across society. Finally, the "Hero doctors" scenario reveals how professional knowledge and skills can shape society.
These four scenarios give rise to 9 human-driven conclusions that we believe will produce more health in the future.
From service-driven to human-driven health:
1. We should emphasise freedom of choice as a means of improving health in individuals and groups
2. We should look at health as a capability.
3. Treatment is more cost-efficient when people participate in it themselves.
From healthcare specialists to a broader range of health actors:
4. The most efficient way of maintaining a healthy society is by improving people's opportunities for wellbeing and enhancing their capabilities.
5. New actors across society should participate in solving the wicked problems in health. New technologies and business models with a human-driven approach will revolutionize the health business.
6. The future health business is the preventive care business.
7. Technology that enhances capabilities will become cheaper. New markets and a new culture of health are the best tools for creating surroundings that support positive health choices.
8. New markets and new approaches to old markets can help establish more positive surroundings that enable better individual health choices.
9. Health can play an even more important part in our societies, and it should, because healthy societies are better positioned to maximise their capabilities.
The last two theses are not contradictory. Health can be both a humane and a productive goal for society and all of its actors.
You can download the Health 2050 report in Finnish here. An English-language version will be available soon.