"The world that the construction field is serving, is changing radically", were the opening words by Jussi Aho, the CEO of the construction company Fira. Ways of working, ways of living and the logic of retail are changing. "Digitalisation holds a huge potential for built environment. Construction business must invest in immaterial possessions instead of traditional tangible assets and help people to create new ways of living in a new way."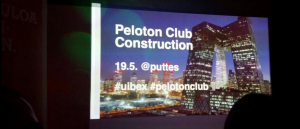 These were some of the thoughts that were laid as the cornerstones of the new development program and community – UiBeX, which wants to bring the already internationally highly ranked Finnish built environment into a whole next level by introducing a user-led approach to construction and development projects.
UiBeX – which also wants to enable new growth business – is led by a group of forerunners: construction companies Fira and Skanska, energy efficiency company Granlund and Rym Ltd – the Strategic Centre for Science, Technology and Innovation. The event was organized by the Nordic forerunner incubator for smartups Peloton Club and UiBeX.
Can the next Uber or AirBnB be Finnish?
How can Finnish urban innovations become internationally successful? Forum Virium's CEO Jarmo Eskelinen named 5 requisites:
1) The urban data, processes and interfaces must be open.

2) Innovators and developers must stop presuming and start testing.

3) Don't develop for Helsinki, develop for bigger markets.

4) Helsinki as a city must collaborate with other cities.

5) An innovator must be result-minded, agile and resilient.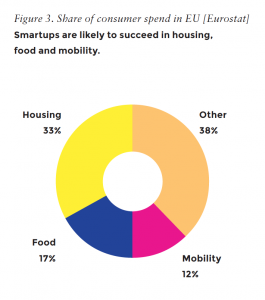 According to organizations behind UiBeX, a functioning construction business and flourishing built environment needs a vivid community which consists of people with different expertise, skills and new thoughts. As service designer Henna Kärkkäinen from the construction consultancy company Ideapoiju pointed out, buildings age slowly, but their users change often. "The user and her needs must be understood over and over again. One space can be modified to answer new needs through testing and listening the user."
Peloton Club Construction event initiated what UiBeX community will continue: helping to make creative people from different backgrounds to find each other and gather around the same topic. Besides the representatives from the organizations of the traditional value chain of built environment, many others were present in the event: startup entrepreneurs, researchers, coders, artists, making a group more than 140 people. Demos Helsinki and Demos Effect warmly welcomes everybody to join this community and further, join us to create new communities!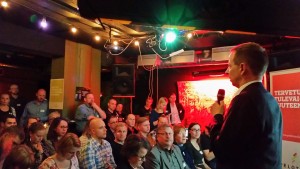 Peloton Club is Demos Helsinki's peer-incubator for resource smart startup companies. Before initiating this new community, Peloton and Demos had brought together 12 organizations and 18 startups from four different Nordic cities to co-create smart and sustainable urban services (Smart Retro). Peloton has also brought the world's largest climate business competition CLP to Finland and organized a variety of innovation camps, resulting in many new innovative service concepts in different Finnish cities.
Want to build your own community? 
Contact: johanna.lampinen@demoseffect.fi
Interested of UiBeX? Read more and contact 
Jussi Aho, Fira Oy, Phone +358 40 826 1146, jussi.aho@fira.fi
Jan Elfving, Skanska Oy, Phone +358 40 738 6100, jan.elfving@skanska.fi
Pekka Metsi, Granlund Oy, Phone +358 40 529 6509, pekka.metsi@granlund.fi
Ari Ahonen, RYM Oy, Phone +358 400 618300, ari.ahonen@rym.fi
Anssi Salonen, RYM Oy, Phone +358 40 514 6181, anssi.salonen@rym.fi
For finding out more about Peloton: 
Check out www.pelotonclub.me and contact maria.ritola@demoshelsinki.fi