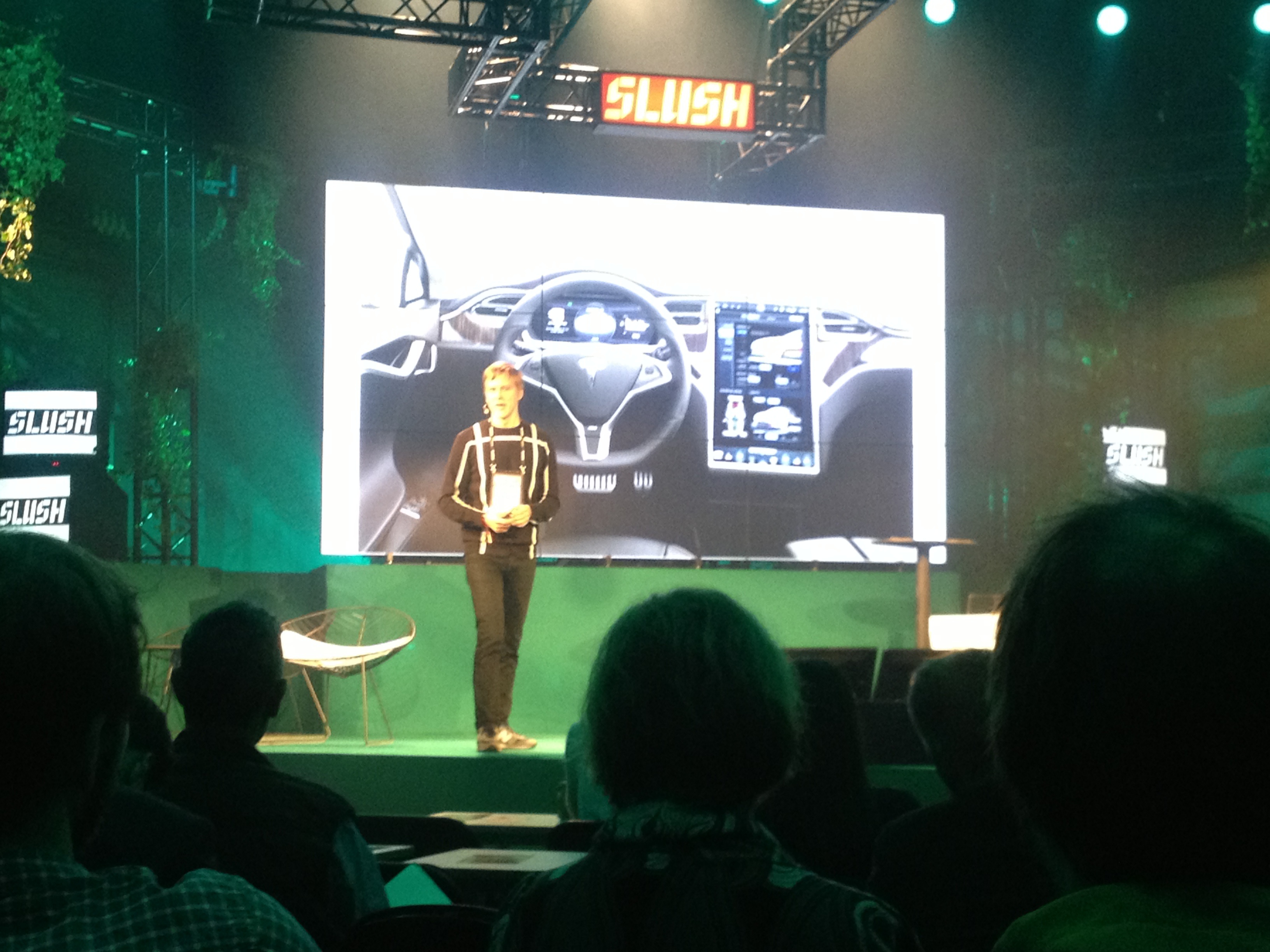 The emergence of services and technologies in the intersection of physical and digital changes both. Rather than everything being digital or physical, everything becomes something else. This something else is currently being defined by "smartups".
Demos Helsinki along with a global panel of carefully selected panel of experts in startup acceleration, finance, policy, design, technology and foresight have put together a list of the most promising smartups right now. The list includes companies from both US and Europe and focuses on the ones with most potential. Read more about smartups in our study, Smartup Manifesto that was launched in Slush yesterday.
20 Smartups to watch
EnergyDeck EnergyDeck makes it easy to track consumption data for different categories and sources – from electricity to travel, and from utility bills to smart meters.
Sharetribe Sharetribe allows you to easily create a marketplace online and let the members of your community sell and rent goods, services and spaces.
WeShareSolar A crowdfunding platform for collective solar-energy initiatives.
Bundles Consumers buy cheaper household equipment that ends up at the scrapheap faster and faster. Investment in more expensive quality machines that are cheaper during use are made less and less. Bundles lowers the hurdle of using quality appliances and supports the optimal use of them.
Hampton Creek Food The mission of Hampton Creek is to bring healthier and affordable food to everyone, everywhere. Its first product, Just Mayo, sold out at Safeway stores within two weeks after launching.
Piggybaggy With PiggyBaggy service people can deliver goods to each other along their way and get paid for it. PiggyBag- gy provides more affordable home deliveries with a fully trusted solution.Together we save time money and the environment.
qwiksense Qwiksense aims to improve the quality of life at work and reduce energy consumption.
FirstFuel FirstFuel analytics drive commercial energy efficiency at mass scale by finding, sizeing, plannig, delivering and tracking operational and retrofit improvements in each building with Zero-Touch: No on-site visits, devices or connections.
Bitty Bitty makes delicious, high-protein foods powered by cricket flour. Enough said.
Greater Than Greater Than develop technology and social platforms that inspire to smarter driving. Unique about the new technology is that driving performance can be measured and compared regardless of make of car, fuel consumption, load, traffic situation and weather.
FarmDrop FarmDrop provides local communities, farmers and independent food producers with a flexible platform for buying and selling direct.
Fourdeg Fourdeg is a solution for water-radiator heated buildings ensures energy savings and at the same time improved comfort.
Hyko by CareToSave Hyko is a friendly-looking polar bear glows 18 shades ranging from white, through blue, to red, to indicate whether the family is consuming a lot of energy.
Optiwatti Optiwatti is an energy saving heating system that is installed alongside the traditional heating system. The system helps you optimise your energy consumption in heating your house, and can be controlled through your smartphone, tablet or computer.
Swap.com Swap.com promotes itself as the largest online consign- ment store for baby and kids' items. On the website, users can buy, sell, or swap used children's clothes and accessories. The company operates a centralized logistics center to make the user experience more like Amazon than eBay.
Yerdle Yerdle is an online platform for swapping things you don't want for things you want.
Blablacar Blablacar is a long distance ridesharing website with more than 8 million users in 12 countries that connects passengers with drivers for long distance rides.
Ohmconnect Ohmconnect is a smartphone app that pays you to reduce your energy use at certain times, by putting your saved energy into the energy market and passes its economic value on to you.
Open Utility Open Utility aims to create a peer-to-peer energy marketplace, by helping users find the best quote for the energy they generate.
What are smartups? Smartups are startups that have evolved from digital services to operate in the physical world. They add a sustainability-focused service layer to physical computing. The combination of digital services and physical assets is unique.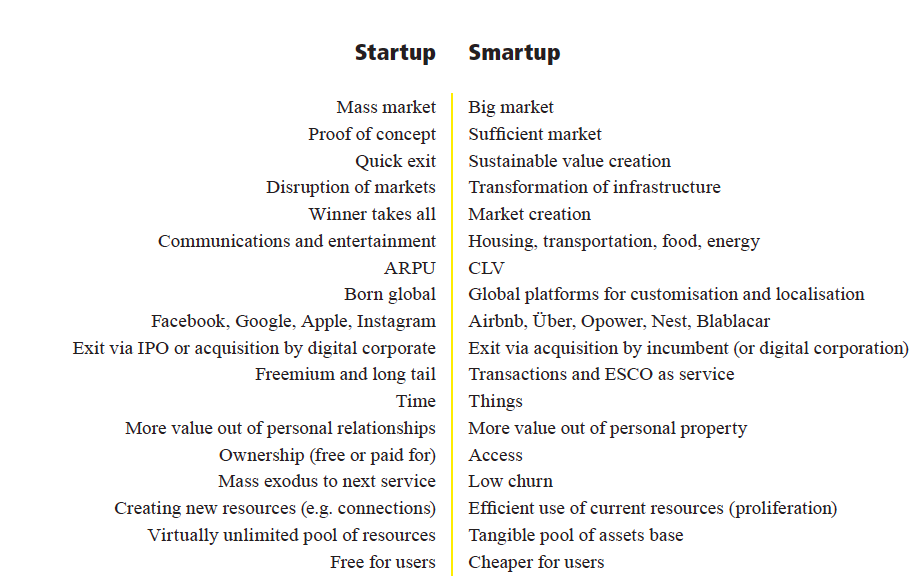 Smartups generate a cloud for physical asset reallocation via the digital sphere, so we see them as the next generation of startups. Their scale and growth ambitions equal those of startups, but dealing with the material world makes them very different. Read more from the Smartup Manifesto.