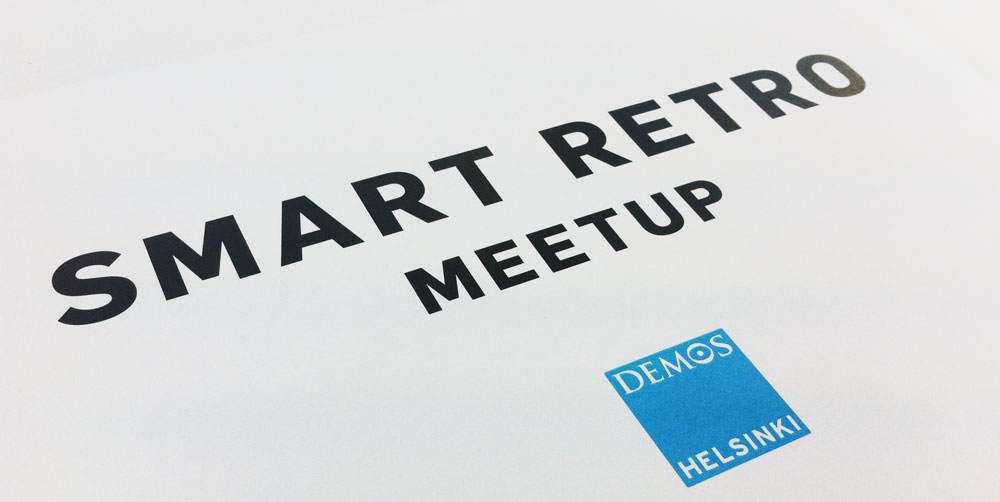 The Nordic think tank Demos Helsinki is hosting the Smart Retro Meetup in Stockholm to celebrate sustainable service infrastructure. We'll meet and connect with leaders and innovators from the built sector and beyond.
WHEN  21st of May 2015 from 13 to 17
WHERE  Sjöfartshuset, Gamla Stan, Stockholm
At the Smart Retro Meetup we will get the opportunity to co-create solutions with the participants, meet the most exciting new technologies and services providers in the field and join co-creation sessions in smart buildings, smart mobility, shared spaces and user-engagement.
Smart Retro is about retrofitting the smart city into the existing urban life. The emerging market of smart urban services from energy efficiency to added value services such as tenant engagement, shared and mixed use spaces, mobility and car-pooling and retails and food solutions and delivery services. Everything that can be delivered via the built environment.
Joining the smart movement: Aspelin Ramm, YIT, Fortum, Vasakronan, Stockholmshem, Stockholm City, City of Lahti, FuturePerfect, MIT, KTH, Rockstart and Peloton Club with Demos Helsinki.
Future information:
Roope Mokka
Outi Kuittinen