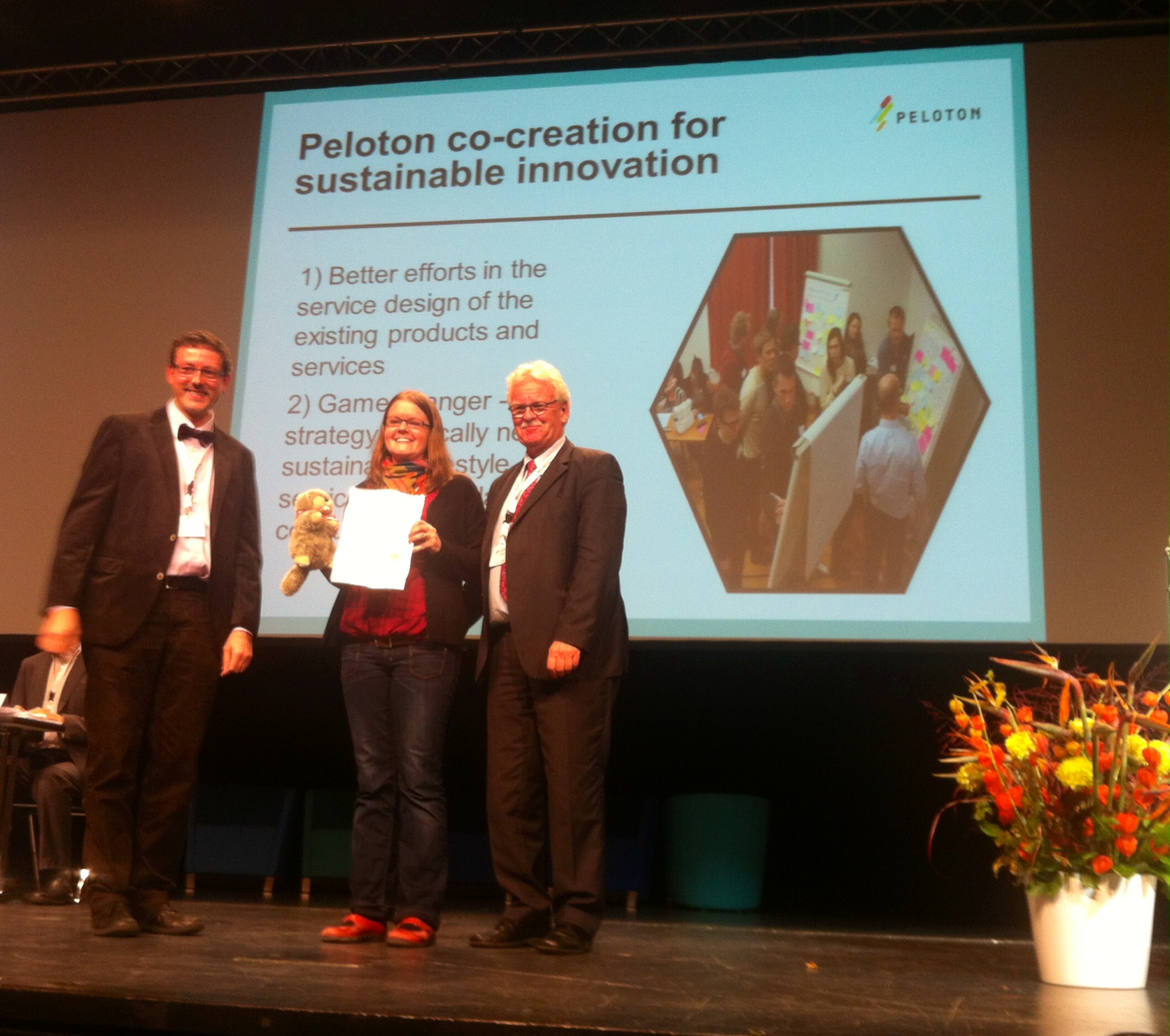 The presentation by the think tank Demos Helsinki was chosen best in the category of Sustainable Business and Industry at the World Resource Forum held in Davos. The winning presentation Gatekeepers of Sustainable Innovation introduces the Peloton programme, where new products and services to support energy smart consumption choices have been created in cooperation with companies.
Gatekeepers of Sustainable Innovation outlines the gatekeeper model developed by Demos Helsinki. The model has enabled companies in the Peloton programme to identify the central consumer needs in the fields of housing, transportation and food and to develop products and services that answer these demands.
The Peloton programme incorporates altogether 15 fields of business or regional clusters, 15 startup companies and over one thousand participants of workshops and innovation camps. The programme has given rise to for example the Energy Expert service of the hardware chain Rautakesko that helps renovators improve energy efficiency.
"In Peloton we have been able to combine consumer understanding, the choices that impact energy consumption, and the generation of new business. In the developing a resource smart economy, these types of successful concepts that relate to consumer services are few and far between," says Demos Helsinki researcher Satu Lähteenoja, who gave the award-winning presentation.